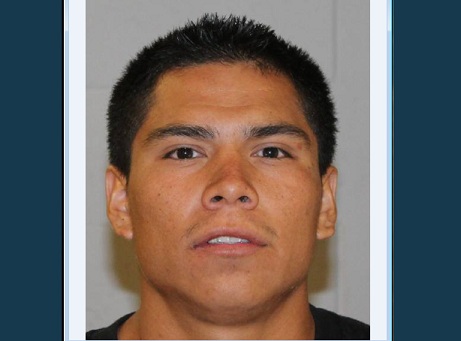 ST. GEORGE, Utah, Feb. 19, 2016 (Gephardt Daily) — Police have arrested a man wanted for questioning in connection with a Tuesday night shooting at a St. George residence.
According to a post on the St. George Police Department Facebook page, 27-year-old Andy J. Cambron of Washington City was arrested Thursday after detectives observed him driving a vehicle in the industrial area of South River Road in St. George.
Cambron was wanted in connection with an incident that occurred at 11 p.m. Feb. 16 near 200 S. Main in St. George. Police say that during an altercation between two men over a drug deal, Cambron pulled out a gun and fired at the victim.
Police said the bullet grazed the head of the victim, causing minor injuries.
Detectives immediately began a search for Cambron and obtained an arrest warrant for attempted murder, possession of a dangerous weapon by a restricted person, distribution of a controlled substance, and use of a dangerous weapon in a fight.
According to police, Cambron has been previously convicted of both aggravated assault and assault on a police officer.