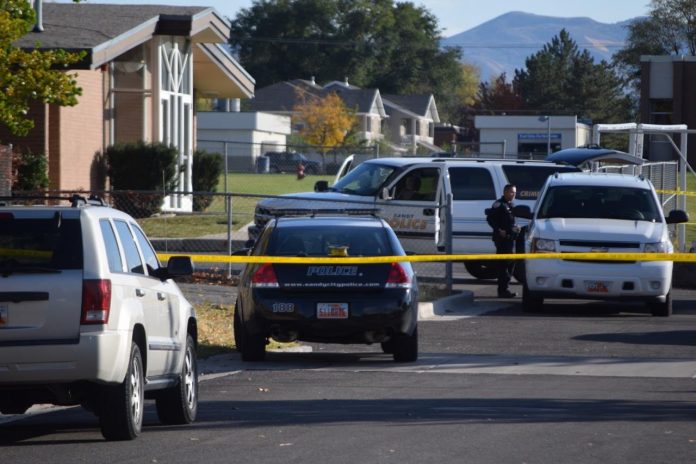 WEST JORDAN, Utah, Dec. 1, 2016 (Gephardt Daily) – A judge has agreed with prosecutors who argued Thursday that a 14-year-old boy accused of shooting another teen outside Sandy's Union Middle School should remain in juvenile detention throughout the holidays.
The boy has been in custody since Oct. 25 when he was accused of shooting a 16-year-old twice in the head. The victim is still recovering after being shot on the right side of his skull and the left side of his neck.
The suspect has already been charged in 3rd District Juvenile Court with attempted murder, a first degree felony, and weapons charges. However, prosecutors are hoping to move the case to adult court after Judge Tupakk Renteria hears evidence about the crime, and the boy's physical, mental, and family history.
On Thursday, defense attorney Sophia Moore asked Judge Renteria to release her client while he is awaiting a hearing on the move to adult court. Moore argued that "He is only 14 years old. He is having a lot of problems being held in detention." She also suggested the accused boy was severely bullied.
Deputy Salt Lake District Attorney Thaddeus May argued against release saying, "This is a very, very serious offense. But for the grace of God, we would have a dead child."
Judge Renteria agreed with prosecutors about the serious nature of the crime and ordered the teen held in custody until his next hearing on Jan. 3, 2017.
It is alleged in charging documents that the boy got the gun he used out of his mother's closet after he and the victim agreed to fight after school.