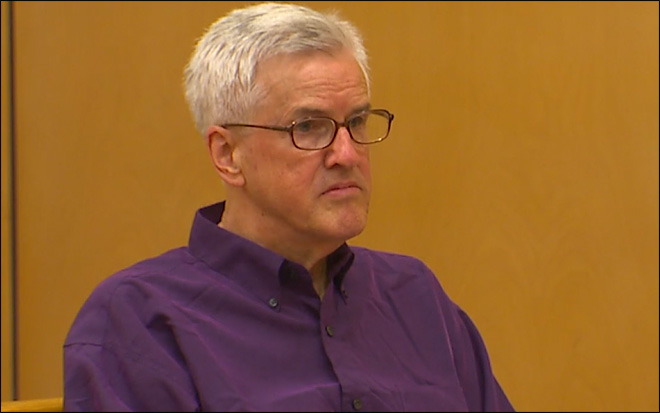 WASHINGTON, July 24, 2018 (Gephardt Daily) — Steven Powell, father-in-law of missing West Valley City mother Susan Cox Powell, has died of natural causes in a Washington hospital, officials said.
Pierce County Sheriff's Department officials tweeted Steven Powell, 68, died in a Tacoma hospital Monday.
The tweet said: "Steve Powell, father of Josh Powell, and grandfather of Charlie and Braden died early this a.m. at Tacoma hospital. Confirmed by our detectives." Powell's cause of death has not been released but initial reports indicate he may have died from heart related issues.
Steven Powell was the father-in-law of Susan Cox Powell, a former West Valley City resident who disappeared under suspicious circumstances on Dec. 6, 2009. Steven Powell was the father of Susan's husband, Josh Powell, a person of interest in her disappearance, who was never charged. He told investigators that his wife disappeared while he and his small sons were camping on a frigid winter night.
Susan Cox Powell has never been found and her disappearance remains unsolved.
On Feb. 5, 2012, Josh Powell killed himself and his two sons in a gasoline-fueled fire at his Frederickson, Wash., house after legal custody of the boys, Braden, 5 and Charlie, 7, was awarded to Susan's parents, Charles and Judy Cox.
Steven Powell served time in prison after law enforcement officials looking for evidence in the disappearance of Susan Powell discovered child pornography, including photos of neighborhood girls in various states of undress, in his possession. He was convicted of voyeurism in 2012 and possession of child pornography in 2015. He was released from prison in in Washington State in July 2017 after serving a two-year sentence for the latter conviction.
Steven Powell was scheduled to be under community supervision until 2019, with visits by a community corrections officer, Washington correctional officials said.
Jennifer Powell Graves, daughter of Steven and sister of Josh, told reporters at her father's sentencing that she believed her father knew more than he was telling about his daughter-in-law's disappearance.
"I think he is connected in some way to Susan's case, but, you know, we'll get him where we can," she said of the conviction.
On May 21, 2013, West Valley City Police officials announced they were ending the active investigation of the case of Susan Cox Powell.
West Valley Police spokeswoman Roxeanne Vainuku released the following statement on Twitter in response to Steven Powell's death: "The Susan Powell disappearance case remains assigned to a detective in the West Valley City Police Department. Although all leads in the case have been exhausted and the case has gone cold, we stand ready to act on any new information that might provide resolution in this challenging case. Steven Powell, the father of Josh Powell, has not provided any information in the past to aid with the investigation into Susan's disappearance. Steven Powell's death does not change the status of the Susan Powell disappearance case, nor does his death make the case any more or less likely to be solved.
"Our thoughts today are with the Cox family members, who have suffered extensively with the disappearance of their daughter and death of their grandchildren, as well as with the surviving members of the Powell family."