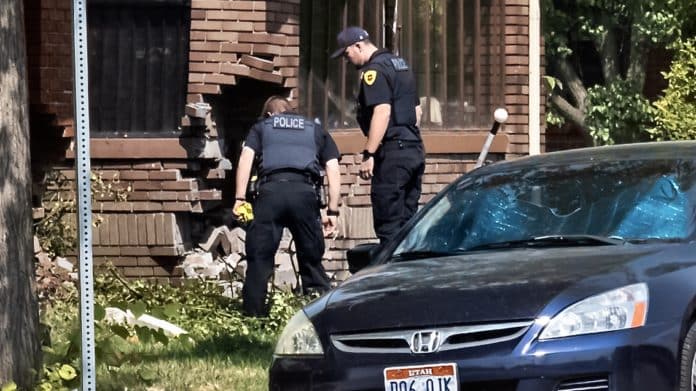 SALT LAKE CITY, Utah, Aug. 29, 2021 (Gephardt Daily) — The Salt Lake City Police Department says a dispute over stolen alcohol at a Saturday night party ended with an 18-year-old being shot dead by the homeowner and more than a dozen other people being threatened and held against their will.
At least one of those held was physically assaulted, police said.
According to a Sunday statement by SLCPD, 18-year-old Abdourazak Mouhoumed, also known as C.J., was among a group accused of stealing the alcohol at the party being thrown at 609 E. Wilmington Ave.
Multiple witnesses told investigators Mouhoumed ran from the home and was driving off when the homeowner, Levon Meguerditchian, 38, opened fire on the vehicle.
"The homeowner and his girlfriend then forced the rest of the party goers to the laundry room and threatened them with violence including slitting throats," a police affidavit said. They "were extremely upset at the girls who stole the alcohol" and beat one of the girls and took her cellphone, witnesses told investigators.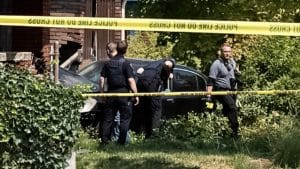 Police originally responded to a "shots fired" call around 3:30 a.m. and spoke to Meguerditchian, who told them there had been a party with fireworks. Investigators say they found no evidence of a crime, so they eventually left the area.
At about 6:33 a.m., a call came in to the SLCPD from a male juvenile who said his 17-year-old friend was being held hostage at the 609 E. Wilmington Ave. address.
Officers returned and "overheard a female screaming," the probable cause statement said. "In a protective sweep of the house, officers located what appeared to be blood on the carpet in the upstairs area of the residence where the (girl) was allegedly assaulted."
Police say they also "located a vehicle that had crashed into a house at 2214 S. and 600 East." Mouhoumed was found dead in the driver's seat with a bullet wound to the head, police said.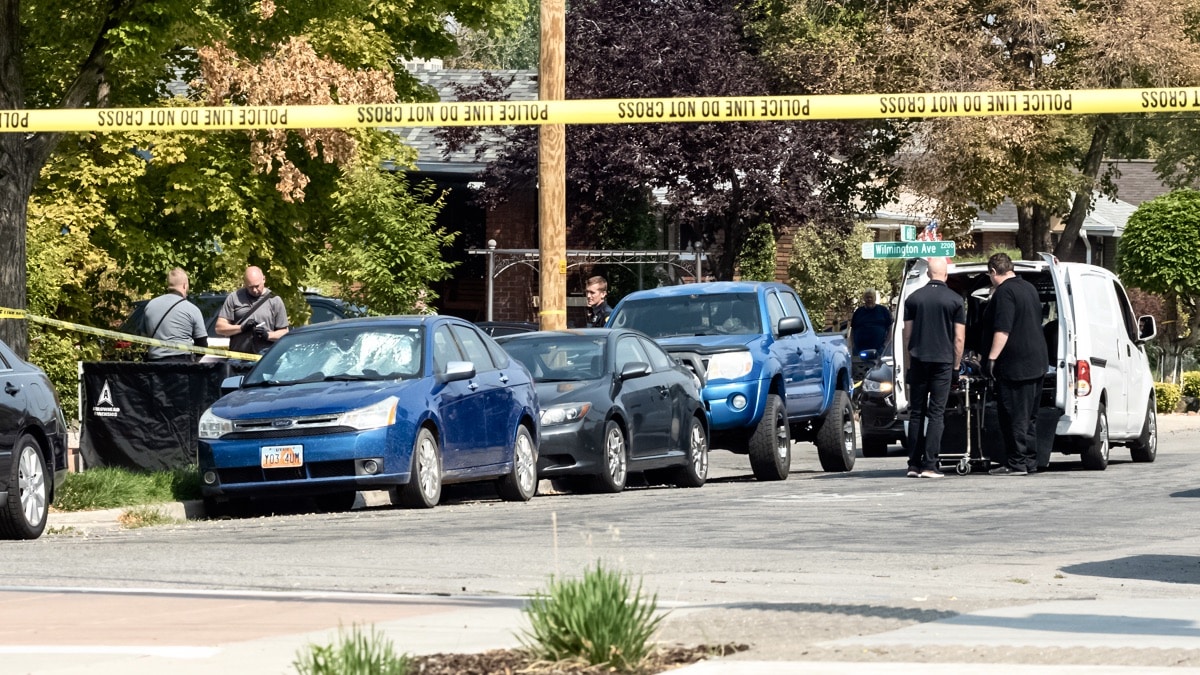 A witness who lives near the suspect's house told officers that at about 3:45 a.m. she had heard gunshots and what sounded like a car crashing. She said a man "made everyone go back into the house" before getting into a car and driving away. The witness said Meguerditchian returned and at one point had partygoers using flashlights to look for shell casings.
Police say surveillance video captured the incident, and shows Mouhoumed's car leaving and Meguerditchian firing shots before getting into a car to pursue the victim.
Post Miranda, Meguerditchian told officers he hosted a party for his younger relative and her friends, "including providing alcohol and a place to hang out," the police statement says.
"He said that he was alerted to a possible theft of something from his house and ran outside to see what was going on. Levon said that he doesn't know anything about a shooting and that he did not fire a gun during this incident," the probable cause statement said.
"Levon stated that the victim and his friends were all wearing red and he thought they might have been 'Blood' gang members."
Meguerditchian is being held without bail in the Salt Lake County jail.