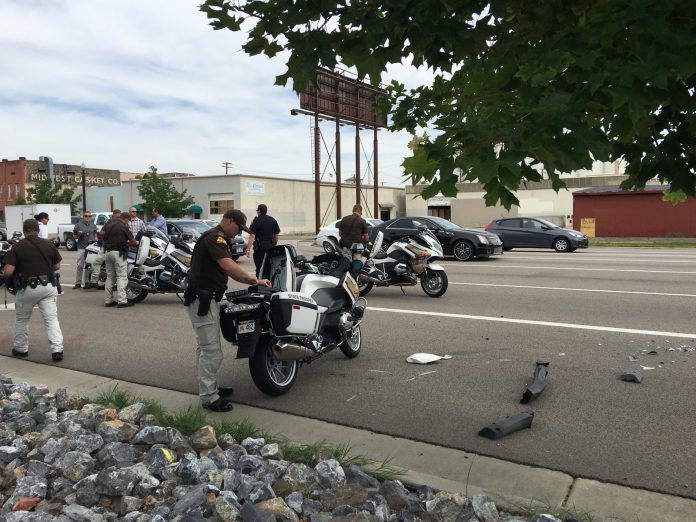 SALT LAKE CITY, Utah, June 9, 2016 (Gephardt Daily) — Two people are in custody after a hit-and-run accident involving a Utah Highway Patrol trooper in Salt Lake City, officials said.
The incident began after troopers stopped a couple in a Cadillac Seville on northbound I-15 near 2300 South for a seat belt violation, according to Utah Highway Patrol. The couple then fled in the direction of Salt Lake City.
At 400 W. 600 South, the man crashed into the UHP trooper's motorcycle while driving the wrong way. The trooper was not injured.
The couple then left the car and got onto a TRAX train, getting off the train at 900 S. 200 West. The woman was caught there, and the man walked to houses near 147 E. Harvey Milk Blvd. (900 South) and hid in a shed, where he was found.
The identity of the pair has not yet been released.