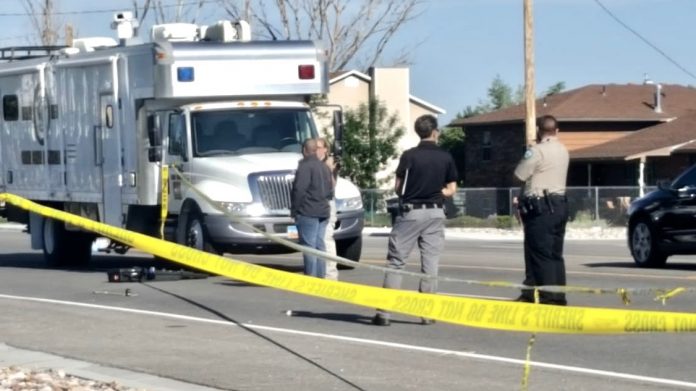 WEST HAVEN, Utah, June 3, 2019 (Gephardt Daily) — A suspect in a domestic violence incident was shot and wounded after a confrontation with Weber County sheriff's deputies early Monday morning.
According Lt. Matt Jensen of the Weber County Sheriff's Office, emergency dispatchers received two separate shots fired calls in connection with a domestic disturbance about 11:45 p.m. Sunday near 4300 West and 4300 South in West Haven.
Roy City Police arrived at the scene and learned a boyfriend and girlfriend had been arguing in a nearby home.
Police made contact with the girlfriend, but the boyfriend had left the premises and was thought to be armed.
Just after 3 a.m., 2 Weber County sheriff's deputies located the suspect near 4500 W. 4000 S. in West Haven.
"As deputies tried to speak to the male, he pulled out a handgun, pointed it towards them and the deputies fired several shots striking the man multiple times," Jensen said. "It is unclear at this time whether the man fired any shots at the deputies."
The wounded man has been identified as West Haven resident Justin Jessop, 37. Jessop was transported to a local hospital where he is currently in stable, but critical condition.
The deputies have been placed on administrative leave while the Weber County District Attorney's Office investigates the shooting.