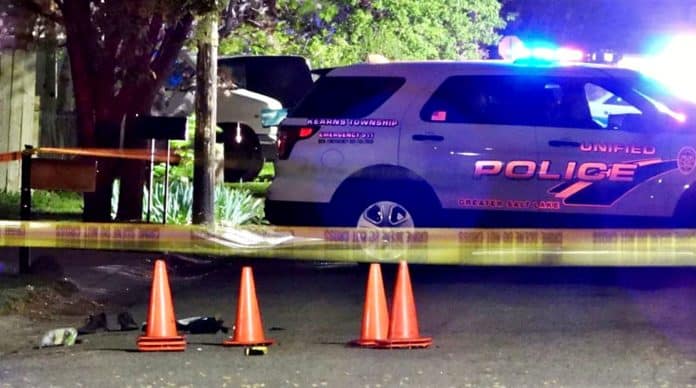 WEST VALLEY CITY, Utah, May 10, 2021 (Gephardt Daily) —  A 25-year-old man who police say was breaking windows out of homes was shot and wounded by a West Valley City officer early Monday morning.
West Valley City Police Lt. Levi Lloyd told Gephardt Daily, officers were dispatched to a neighborhood near 4700 Huntington St. about 1:30 a.m. after several residents called 911  saying "there was a male walking around with a blunt metal object breaking windows in several houses and possibly trying to enter them," Lloyd said.
The blunt metal object later was revealed to be a crowbar.
Several officers arrived on scene and made contact with the man, Lloyd said. What exactly led to the shooting remains unclear, although Lloyd said a Taser was deployed.
"At some point they attempted less lethal options, which were unsuccessful," Lloyd said.  "Shots were fired and that's kind of where we are now," he said.
The suspect was taken to Intermountain Medical Center in Murray. While he was "talking and alert" as he was loaded into the ambulance his condition was unknown, Lloyd said.
A WVCPD tweet issued at 7:44 a.m. Monday says, "The suspect underwent surgery and is now recovering."
According to Lloyd, the Unified Police Department has taken over the investigation into the officer-involved critical incident, while a parallel criminal investigation would be conducted into the original call.
The officer involved will be placed on administrative leave, in keeping with protocol.
Gephardt Daily will update the story as more information becomes available.