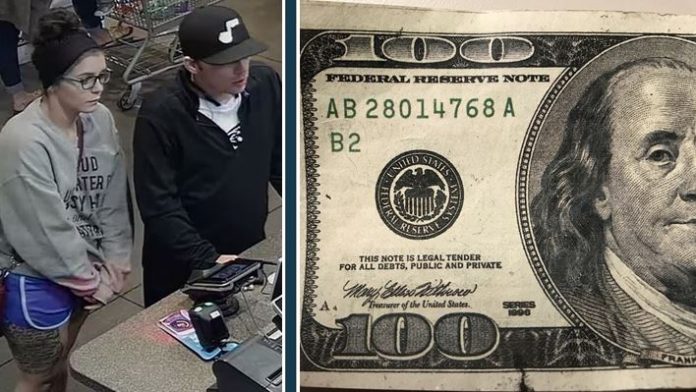 UTAH COUNTY, Sept. 14, 2019 (Gephardt Daily) — Utah County officials are hoping the public can help them identify two people suspected to have passed counterfeit bills in Eagle Mountain.
The bills were spent at businesses on Wednesday, a statement from the Utah County Sheriff's Office says.
"In one case, at the Maverik convenience store, a counterfeit $50 bill was used. In two other cases counterfeit $100 bills were passed at the Ace Hardware and Dairy Queen, near the Ridley's grocery store.
"Saratoga Springs Police are investigating several similar cases that occurred at businesses in their city. It is possible that these cases are related, but investigators have not determined, with certainty, that they are."
The UCSO released photos of the suspects and some of the counterfeit bills.
"Anyone who recognizes the man and/or woman in these pictures is asked to call Central Utah Dispatch at 801-794-3970 and ask to speak to a Deputy in Eagle Mountain."