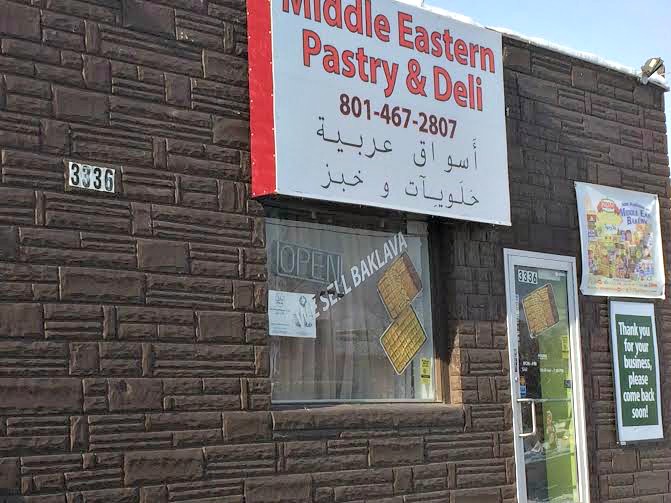 SOUTH SALT LAKE, Dec. 17, 2015 (Gephardt Daily) — The South Salt Lake Police Department is investigating the case of swastikas painted on the window of the Middle East Pastry & Deli as a hate crime.
"It is being investigated as a hate crime because of the swastikas and because of the owners' ethnicity," said Sgt. Gary Keller of the SSLPD. "As vandalism, it would be a class A misdemeanor, but with the hate crime enhancement it could be a felony, and could be tried on either the state or federal level."
The owner of the business, which is located at 3336 S. Main St., reported the crime at 9 a.m. Wednesday, but according to the time stamp on a surveillance recording, the window was sprayed at about 11:20 p.m. Tuesday.
Painted were three swastikas, one with the numeral 3 painted beneath.
The man captured on the video was wearing a dark coat with a hoodie underneath, a baseball cap, and had something covering his face, Keller said. He also wore blue jeans and sneakers.
Keller said he hoped to release photos or video soon, and could use the public's help identifying the suspect. Because the man was so covered, that may be difficult, Keller said.
To contact the South Salt Lake Police Department, call 801-840-4000.
According to reports, a man working at a workshop for a nearby car dealership called the Unified Police Department to report swastikas sprayed on a door and an exterior wall panel.
The man, a native of Iraq, did not call back, and reportedly cleaned away the paint before detectives arrived, according to Lt. Lex Bell.