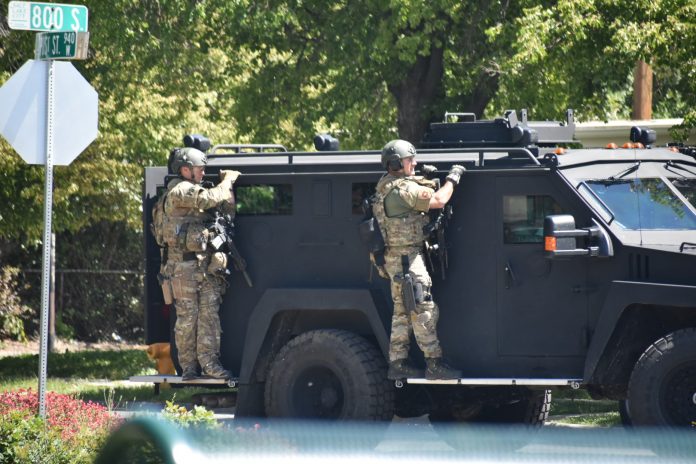 SALT LAKE CITY, Utah, May 24, 2017 (Gephardt Daily) — As heavily armed SWAT team members stood behind armored vehicles, neighbors craned their necks for a look at the action Wednesday morning near 900 West and 800 South in Salt Lake City.
Officers had responded to a shots-fired call at about 11 a.m., and searched some of the area, but had to wait for a search warrant to enter one residence where they believed a shooter could be barricaded.
When the search warrant arrived, officers entered the home, and found it empty except for a dog.
There has been no word yet on what may have led to the incident that brought Salt Lake City Police officers to the area. The scene remains active, and police are asking people to stay clear of the area.