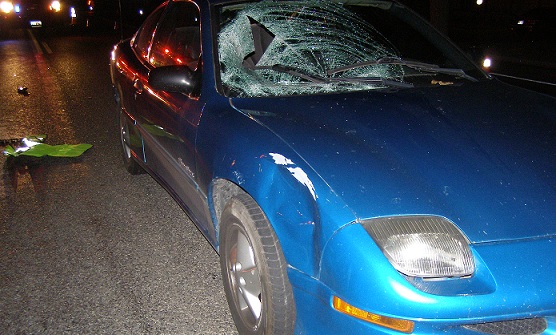 SYRACUSE, UTAH – November 14, 2015 (Gephardt Daily) – A Syracuse firefighter was injured after being hit by a car while clearing the scene of an earlier accident Friday night.
According to Utah Highway Patrol, acting Syracuse Fire Chief Dan Holman was assisting Syracuse police with an accident in front of Syracuse High School that occurred just after 7 p.m.
Holman, who was wearing reflective gear, was standing in the median clearing debris from the wreck when he stepped out into the travel lane to grab debris.
A vehicle that was traveling northbound on 2000 West veered into the median just as Holman stood up, striking him on his right front side and throwing him forward.
Holman was transported by ambulance to the hospital with serious injuries.
Alcohol is not considered a factor. The investigation is ongoing and it is unclear if any charges will be filed.