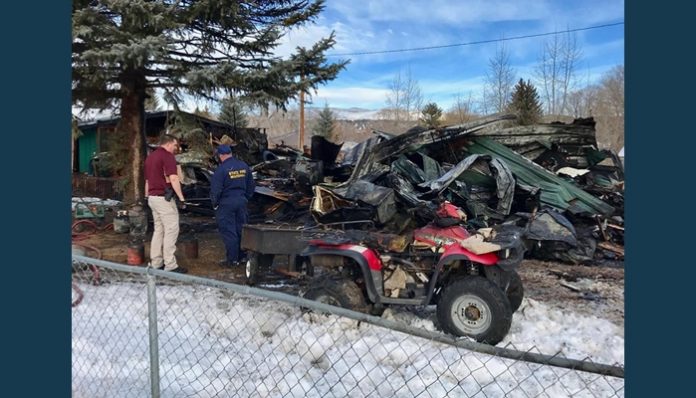 DUCHESNE COUNTY, Utah, Jan. 10, 2019 (Gephardt Daily) — A Tabiona man died after his residence was engulfed in flames on Thursday morning.
The body of Rickey Evin Wilberg, 66, was recovered Thursday afternoon after firefighters were able to extinguish the flames that engulfed his home at 3798 N. 38200 West, according to a news release from Duchesne County Sheriff's Office.
A driver on nearby State Road 35 spotted smoke and flames coming from the house just before 8 a.m. and called Central Dispatch, the news release said. Chief Deputy Monty Nay, who lives three miles from Wilberg's house, was the first deputy on scene.
"As Tabiona firefighters began trying to put out the fire at the front of the house, Nay said he tried to enter the house through a back door in an effort to find Wilberg," the news release said. "Thick smoke, however, prevented him from making it into the house."
The Duchesne and Fruitland Fire Departments were also called in to help put the fire out.
The cause of the fire is undetermined, and is being investigated by the State Fire Marshal's Office. A damage estimate is not currently available.
Wilberg's body has been transported to the State Medical Examiner's Office to determine the cause of death.
Tabiona is a small town approximately 45 miles northwest of Duchesne.