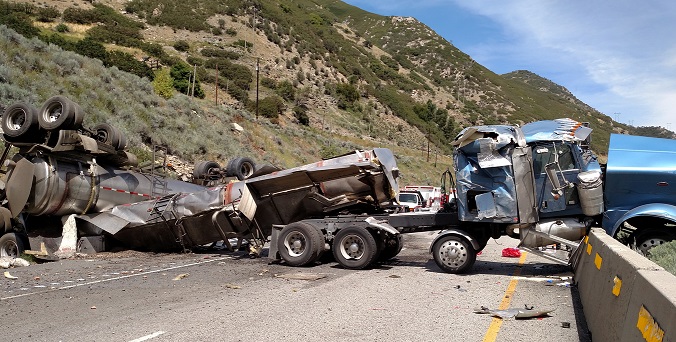 MORGAN CANYON, UTAH – August 1, 2015 – (Gephardt Daily) – A Sunset, Utah man is in serious condition after the tanker truck he was driving overturned on I-84 Saturday afternoon.
According to Utah Highway Patrol, the 35-year-old driver was hauling two tankers filled with milk when his truck blew a tire, rolling several times.
The driver, a 35-year-old male was taken by ambulance to McKay Dee Hospital with life threatening head injuries.
A small grass fire broke out after the accident, although it was quickly knocked down.
The road will remain closed for several hours as crews complete an investigation and finish cleanup of the accident scene.