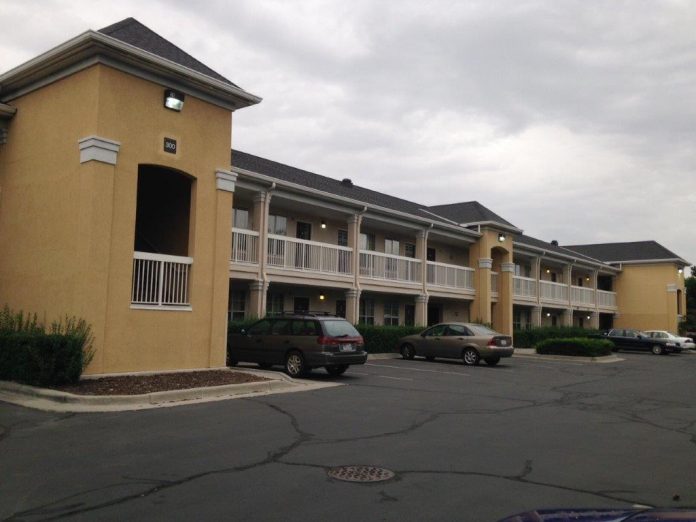 TAYLORSVILLE, Utah, Feb. 13, 2018 (Gephardt Daily) — Unified Police officials are investigating after a trail of blood from a hotel to a gas station in Taylorsville led them to a man who had been shot in the hand Tuesday morning.
Lt. Brian Lohrke, spokesman for the Unified Police Department, told Gephardt Daily the man is not cooperating with authorities and is still refusing to tell them his name.
Lohrke said authorities were called to the Crossland Economy Studio extended-stay hotel at 5683 S. Redwood Road just before 5:25 a.m. Witnesses reported to police they heard a gunshot and then heard moaning.
Police followed a blood trail to a room, where it appeared a shooting had occurred, but there was nobody inside.
There was also a trail of blood between the hotel and a nearby gas station, the Chevron at 5595 S. Redwood Road. The wounded man was found at the gas station, and was transported to an area hospital in good condition.
Lohrke said the victim is not cooperating with the investigation and his account of what happened does not match up to what police have heard from witnesses.
Police said the room at the hotel is registered to two separate individuals, and authorities are working to establish if they are connected to the incident.
Anyone with any information about this incident is asked to call the UPD on 801-743-7000.