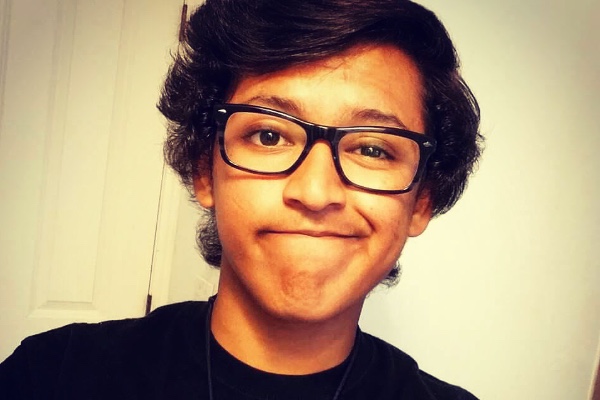 MURRAY, Utah, Aug. 16, 2016 (Gephardt Daily) — A 17-year-old male remains in a medically induced coma two weeks after being being hit by a car in the northbound lanes of I-15 near 8300 South.
Josue Soriano was critically injured in the Aug. 2 crash, sustaining a severe brain injury, according to a GoFundMe page set up by his brother Tony Soriano.
Josue is in a drug induced coma at Intermountain Medical Center, in Murray, according to the fundraising page. He also sustained a fractured skull, fractured neck, tears in his spleen and liver and a fractured collar bone. The GoFundMe page has raised $90 since it was set up Aug. 9.
Utah Highway Patrol Lt. Justin Hoyal said the accident happened around 7 p.m. when the teen was attempting to retrieve a backpack, which had fallen from a trailer he and his father were hauling.
The vehicle stopped on the right shoulder, and the teen and his father exited the vehicle. There is an HOV lane plus five lanes of traffic northbound in this area. The backpack had fallen near lane four. Traffic stopped, so Josue ran out, retrieved the backpack and was running back to the shoulder.
A red Pontiac driven by a 57-year-old male from Wyoming swerved into the right emergency lane around stopped traffic then back into lane five. As he reentered lane five he struck Josue.
The driver of the Pontiac, who troopers described as distraught at the time, was taken to Alta View Hospital for a precautionary check up, and was then released.
Investigators said the driver will not face charges in what they are calling a tragic accident.
"Josue Soriano loves life and everyone around him," his brother Tony wrote on the GoFundMe page. "He was headed on a camping trip with his family. On I-15 a backpack fell off the car and they pulled over. Two lanes of traffic stopped so that he could retrieve the item. However, another car did not wait and went around as he was exiting the lanes of traffic struck Josue.
"We have set up a donation account with Zions Bank, to help with the cost of medical bills and future care. Josue does not have health insurance so any help you can provide we are all grateful for."
Anyone who would like to give can also go to any Zions Bank Branch and ask to donate to the Josue Soriano Fund.
Marissa Villasenor, spokeswoman for the UHP, said that if an item falls into the road, it is best to give officials a call and they will come and conduct a slowdown. She added vehicles should ideally drive to the next exit while this slowdown is conducted rather than pulling over and waiting next to the item.