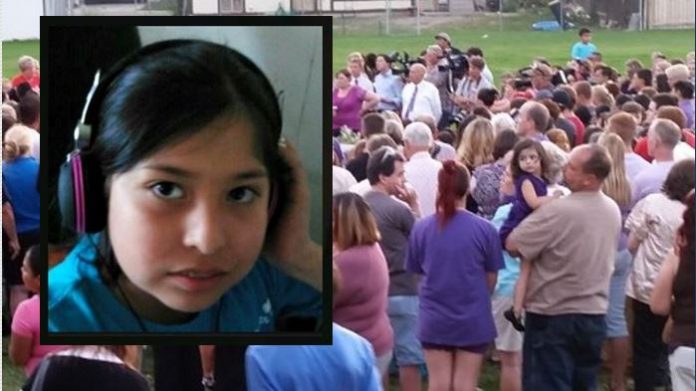 SALT LAKE CITY, Utah, Dec. 11, 2017 (Gephardt Daily) — An 18-year-old man found competent to stand trial last month for the 2015 murder of 12-year-old Kailey Vijil has pleaded guilty to charges in both adult and juvenile court.
On Monday, Jayden Sterzer pleaded guilty in juvenile court to rape of a child; in adult court, he pleaded guilty to murder and sexual abuse.
As part of a plea deal, he was not tried for murder in juvenile court. In adult court, aggravated murder charges were reduced to murder charges (dropping the aggravated element).
Sterzer, who turned 18 within the past few weeks, was 15 when police say he lured his pre-teen neighbor from her home by asking her to help him search for his cat.
Kailey's body was found several hours later in a nearby horse pasture. She was naked except for a shirt wrapped around her neck. Her pajamas were found nearby, and she had fresh scratches and signs of sexual abuse.
The Medical Examiner ruled her death a homicide by strangulation.
Sterzer was charged in juvenile court with aggravated murder and rape of a child, both first-degree felonies, but in December 2016 he was found incompetent to stand trial due to undisclosed mental disorders and intellectual disabilities.
On Nov. 17, he appeared before Third District Juvenile Judge James Michie, who updated his previous decision, saying that Sterzer is now able to work with his lawyers, to understand the charges and possible consequences, and to participate in his own defense.
According to the judge's statement on Monday, Sterzer will first serve time in juvenile detention, and could stay there until age 21.
Following that, Sterzer will return to adult court to be sentenced for the murder and sexual abuse charges. He faces 15 years to life for the murder charge and one to 15 years for the sexual abuse charge.