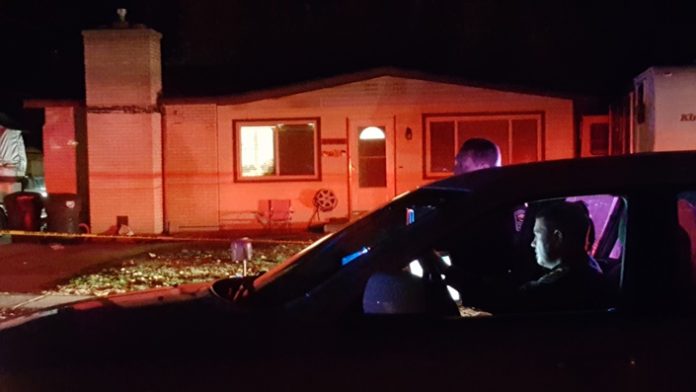 SUNSET, Utah, Nov. 21, 2017 (Gephardt Daily) — A 19-year-old man is dead in Sunset after shots were fired Tuesday afternoon.
Officers were called to the scene, at 1331 N. 400 West, at about 3:15 p.m. on reports of gunfire.
Sunset Police Chief Ken Eborn said when officers arrived, they found Hunter Woodson inside the home, dead of multiple gunshots.
Eborn said a 17-year-old suspect had fled to his home in Layton, where he was taken into custody a short while later.
The investigation is underway in both Sunset and Layton, and officials are looking into a dispute over drugs as a possible motive, Eborn said.
A GoFundMe account has been set up to help Woodson's family.