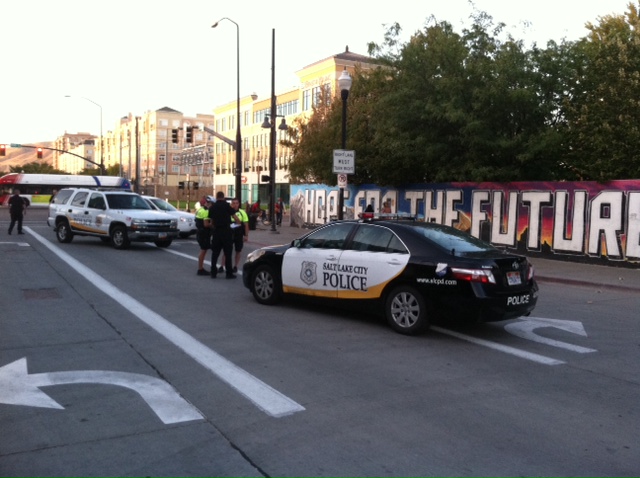 SALT LAKE CITY, Utah, Dec 13. 2016 (Gephardt Daily) — Salt Lake City Mayor Jackie Biskupski and members of the Salt Lake City Council have scheduled a press conference for 1 p.m., where they are expected to announce the closing of The Road Home homeless shelter along with the construction of four new facilities.
Details of the newly penned plan are being closely guarded, although sources tell Gephardt Daily the newly proposed facilities will each house 150 people and will be built at strategic locations around the city.
The Road Home reportedly will remain open until the new shelters are up and running.
A promise to remedy Salt Lake City's burgeoning homeless crisis was central to Biskupski's campaign for the city's top job. Critics, including former Salt Lake City mayor Rocky Anderson, say she's been slow to deliver.
Last Thursday, Anderson held a press conference outside Biskupski's office, where he took her to task for refusing to open additional shelter facilities when temperatures dipped below freezing while hundreds slept on the streets.
Mayor Biskupski's office responded, saying that while the city's homeless facilities were at capacity, no one was being turned away.
The Mayor and City Council will announce their new plan at 1 p.m. at the City-County Building in downtown Salt Lake City.
Gephardt Daily will carry the event live on Facebook.
(Developing)