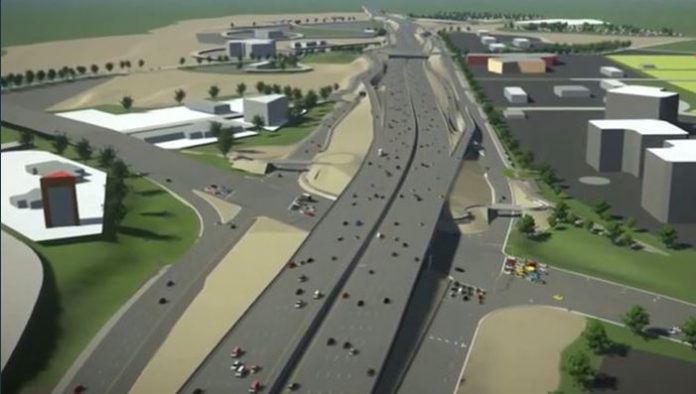 LEHI, Utah, Sept. 19, 2019 (Gephardt Daily) –- The Utah Department of Transportation will close parts of Timpanogos Highway this weekend.
Timpanogos Highway, also known as State Route 92, is scheduled to close at Interstate 15 in Lehi at 11 p.m. Saturday, Sept. 21, and remain closed through 5:30 a.m. Monday, Sept. 23. Crews will be working to convert the diverging diamond interchange, a UDOT statement says.
I-15 will remain open in both directions along with all on- and off-ramps at the interchange, the statement says.
Southbound drivers trying to get to American Fork Canyon or Traverse Mountain Outlets will need to use 2100 North. Northbound drivers heading west to Thanksgiving Point can use 2100 North or 14600 South. Local traffic can use Triumph Boulevard and 2100 North for east/west travel.
During the closure, crews will be working to implement new features, including:
Traditional interchange at I-15 and Timpanogos Highway (converted from existing diverging diamond interchange)
New off-ramp from southbound I-15 to the frontage road, allowing direct access to Thanksgiving Point and the businesses south
Free-flowing U-turn lane on the Triumph Boulevard bridge to help drivers get from the southbound to northbound frontage road
"These features are the first of several new elements designed to give drivers more options when traveling through the I-15 Technology Corridor," UDOT Project Director Boyd Humpherys said in a prepared statement.
The work is part of UDOT's ongoing I-15 Technology Corridor project in Utah County, which is the final step in UDOT's effort to improve I-15 from Spanish Fork to Point of the Mountain. To view a UDOT video on the project, click on the player below.