SOUTH SALT LAKE CITY, Utah, May 23, 2022 (Gephardt Daily) — Four people, including a critically injured 1-year–old child, were transported to local hospitals Monday evening after a violent crash at 33rd South and West Temple.
The accident was dispatched at 6:45 p.m. after a northbound GMC truck T-boned a westbound red Volvo in the intersection.
The impact sent the Volvo spinning into a family of three standing on the corner, said South Salt Lake Police Lt. Jim Anderson.
The mother and father and the 1-year-old were all transported, the parents listed in serious condition while the child's injuries were deemed critical, Anderson told Gephardt Daily.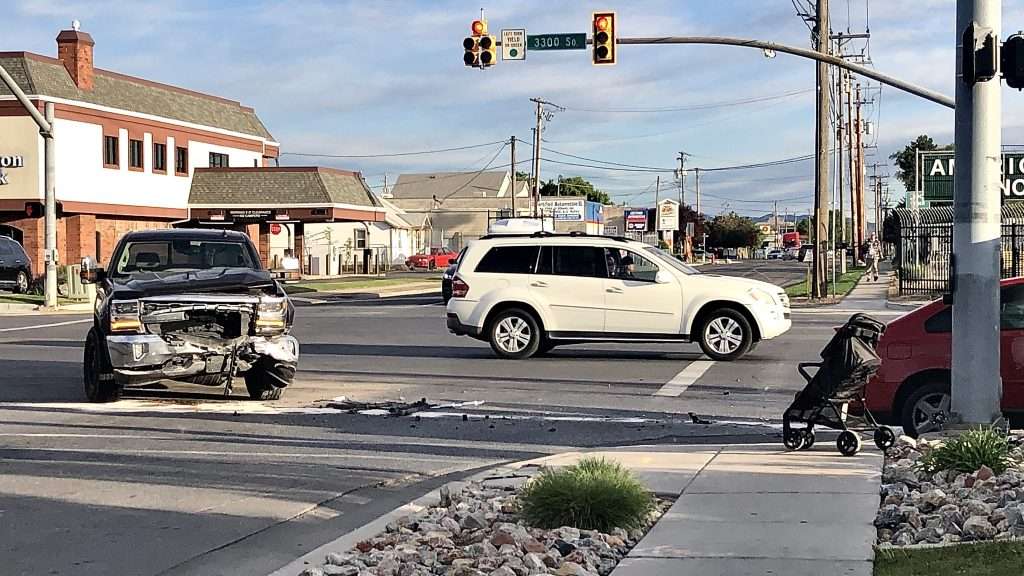 The driver of the Volvo was taken in an ambulance in serious condition while the truck driver was examined at the scene and was not transported, Anderson said. Both drivers were the sole occupants of their vehicles.
The multi-agency Crash Analysis Reconstruction Team has been called to the scene, ensuring the intersection will likely be closed for the unit's investigation until 10 p.m. or longer.
Until that investigation is complete, Anderson said it's too early to speculate on fault or pending citations.