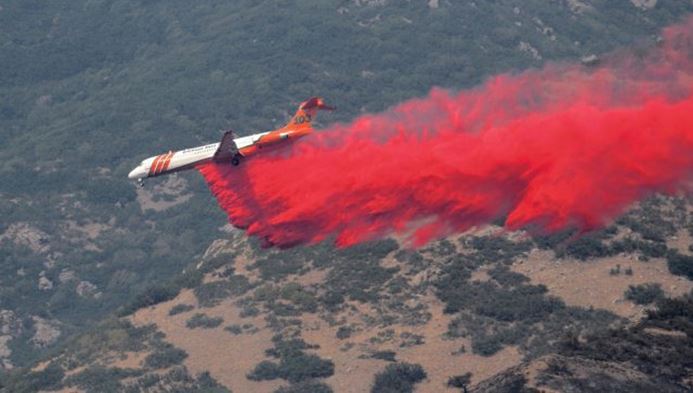 TOOELE COUNTY, Utah, July 18, 2019 (Gephardt Daily) — The South Rim Fire has been 100% contained 19 hours after it was first reported.
That's the news from Dan Walton, Tooele County Fire Warden.
"Out here in Tooele County we get lots of fires," Walton told Gephardt Daily. "We are well trained to get there fast, putting fires out as quickly as possible."
The South Rim Fire was first reported at 4:08 p.m. Wednesday, and originally was estimated at 50 acres. Within a few hours, double that amount had been burned, and as of Thursday morning, the acreage affected was 351 acres.
"As of 10:55 a.m. today, we are at 100% contained," Walton said at 10:57 a.m.
An fire investigator determined the fire was powerline related.
"A bird had arched the line and caused a spark that fell into the grass," he said.
"They make a bird wire to prevent that from happening, and the power company is in the process of updating, but it's a lengthy process and they have a ways to go."
No structures were damaged in the fire, which originally was threatening residences in Stockton. The fire began near near 1736 W. Ridgeline Drive.
"We managed to corral fire away from the neighborhood," Walton said. "It was burning up neara communications site, but we were able to slow the fire's progress before it got there.
"It was a coordinated effort with firefighters on the ground, and airplanes and helicopters. We also had a bulldozer on the scene, and couple put fire break around the perimeter of the fire so there was nothing to burn in its path."