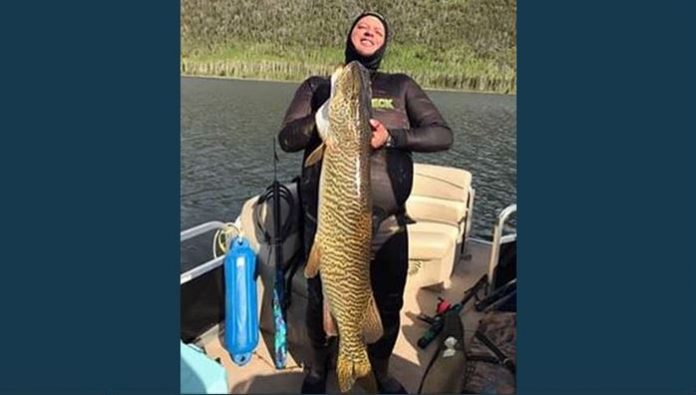 FISH LAKE NATIONAL FOREST, Utah, July 13, 2019 (Gephardt Daily) — A Tooele man has set a state spearfishing record for the state of Utah.
Jacob Hansen, 39, caught the tiger muskie on June 13 in Fish Lake, the Utah Division of Wildlife Resources announced this week.
Hansen's record-breaking fish is 51 inches long and 32 pounds.
For reference, that weight is roughly the same as that of a 3-year-old child, and the length is about the height of a child of 8, according to CDC growth charts.
Spearfishing for tiger muskies is allowed in Fish Lake only because species escaped from another water source, Johnson Reservoir, the Division of Wildlife Resources statement says.