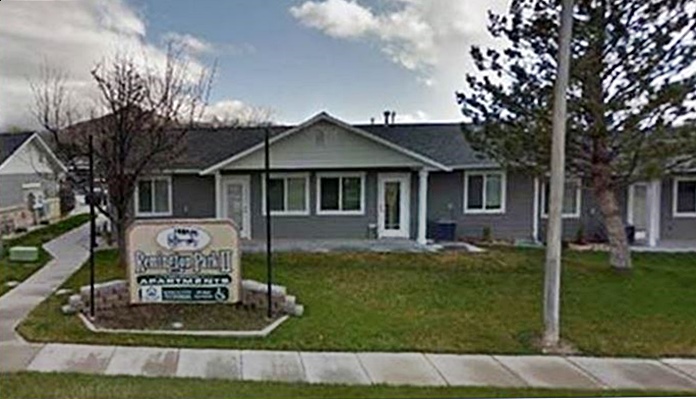 TOOELE, Utah, Dec. 12, 2019 (Gephardt Daily) — Tooele Police officials have confirmed a timeline for when they believe the body of a local man was placed into his wife's freezer prior to her death.
The body of Paul Edward Mathers — who would now be 69 if he were alive — was most likely placed in the 3- by 4-foot freezer in the early months of 2009, which means the body has been frozen for about 10 and a half years, Tooele Police Sgt. Jeremy Hansen told Gephardt Daily.
"We are thinking it was in the first three months of 2009," Hansen said.
That estimate is based on work done by his investigators, Hansen said, adding that the initial autopsy could not narrow down a time or year of death for Mathers, or even a cause.
Tooele police have issued subpoenas to various government agencies involved with medical treatments and financial payments to Mathers, Hansen said. The subpoenas requested information back within three weeks, but Hansen noted that getting information back from large and complex agencies could take longer.
Mathers' body was discovered after Tooele Police responded on Nov. 22 of this year to a request for a welfare check on 75-year-old Jeanne Sourone-Mathers, who had not been in contact for some time.
Sourone-Mathers was found deceased in the residence, at Remington Park Apartments, 495 W. Utah Ave., Tooele. Police have since said Sourone-Mathers, who used a wheelchair, probably died of natural causes.
While on that call, the remains of Mathers were found in the small freezer in the home he and his wife had shared for years before his death.
Hansen said he could not speculate on how the body got into the freezer, and whether Sourone-Mathers could have put it there, with or without help.
"Ten years ago, she would have been 65, not 75, and may not have been confined to a wheelchair," he said. "We still don't know whether anybody else was involved. We are waiting for reports, specifically one from the crime lab."
When the subpoenaed documents are provided, officers will know more about any financial payments being sent in Mathers' name, Hansen said. Payments could include Social Security checks and veterans' benefits.
That information may give them a better sense of whether Mathers' body could have been stored to prevent payments from ceasing, Hansen said.
Hansen said he hopes to have more information on the case within the next few weeks. As for a possible motive, Hansen said his department is strongly investigating possible financial gain as a motivating factor for storing the body.
"But nothing's been confirmed."