TOOELE, Utah, July 22, 2016 (Gephardt Daily) — Police have identified the victim of a Friday morning homicide in Tooele as Marcella Viola Aragon. Her son, Jesus Aragon, is in custody, accused of the killing.
Tanya Turnbow of Tooele City Police said police were dispatched at approximately 7:30 a.m. to a single-family home in the area of 200 E. 600 North for suspicious circumstances and a welfare check.
The reporting party said that Jesus "Jesse" Aragon was in the area of the home acting suspicious.
"When our officers arrived they were able to locate Mr. Aragon in the home, and asked him to come out and speak with them," said Turnbow. "He did that willingly. As he came outside our officers made entry into the home and found Mr. Aragon's mother, Marcella Aragon, deceased.
"Officers spoke with Mr. Aragon; he did end up getting in a small scuffle with them. He was taken into custody safely, and transported to the police department where he was cooperative then with detectives."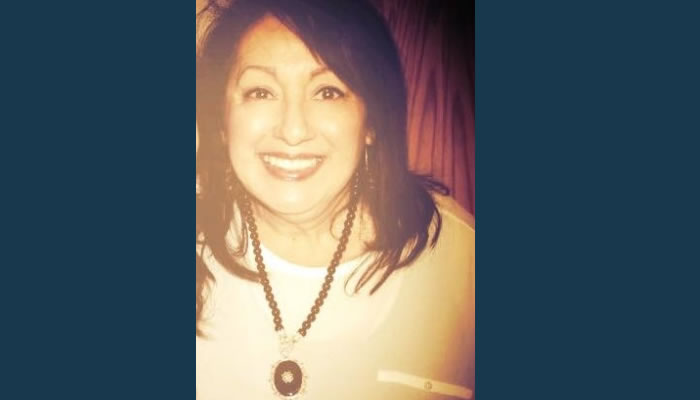 He has been booked into Tooele County Jail on charges of homicide, resisting arrest and trespassing.
The cause of death and exactly what time the 66-year-old victim died has not yet been released. Turnbow said there were obvious signs of a struggle inside the home, but none that told police immediately exactly what the cause of death was.
There is also no word yet on the motive for the killing.
Turnbow said police do not yet have information on if there is a criminal history in that home. She said the case is an active investigation and detectives are still inside the home, and in the immediate area.
She said the home was inhabited by Marcella Aragon, and her son stayed there off and on, but because he was booked on trespassing charges, that leads police to believe he did not have permission to be there.
Joe Santistevan, who is Jesus Aragon's uncle and Marcella Aragon's brother-in-law, spoke to the media on behalf of the family. Santistevan said the victim worked for an insurance agency. He said she had four children, three sons and one daughter.
"Marcella Aragon was a very, very fine individual," he said. "She worked all her life, steadily. She was currently employed, and everything about her — her demeanor, her personality — she was just a fine individual with each and every person. Her family members, her friends, neighbors, her coworkers. She was well liked. She was a well-rounded person, and it's very, very sad this had to happen. She has some wonderful children.
"From what I recall of Jesus, right up to present, he has always been a good young man. If he had some type of problems they may have been related to mental issues of some sort, and all I can say is the world is filled with mental issues. I don't have no specifics on that either.
"We would like to thank each and every person here or their utmost support they have shown us at this moment in grief….
"We would like to ask the community to give the family a reasonable amount of time for privacy, and feel welcome to come to the house, anyone that wants to come over or visit or talk or what have you."
Daniel Pacheco, a longtime family friend, also pointed out this week has been a trying one for Tooele, after a suspected arson fire ripped through the heart of a neighborhood Tuesday night, ultimately damaging or destroying more than 30 homes.
"Tooele, as you know, is so tight knit," said Pacheco. "The families have been so close, all along. Our families are all just interrelated one way or the other. If you're not a cousin, you're a second or third cousin. So yes, I know Marcella, and I know the family.
"This is very hard, hard for everyone. And this week is a particularly trying time, as you all know, here in Tooele, with the fire in this last week and now this situation. Families are struggling right here in this community and you're seeing the outpouring of love, and the same thing's happening here. We don't have tons of people coming down here, looking to see what's going on. They know this is family, it's a hard time, they've give them their space."