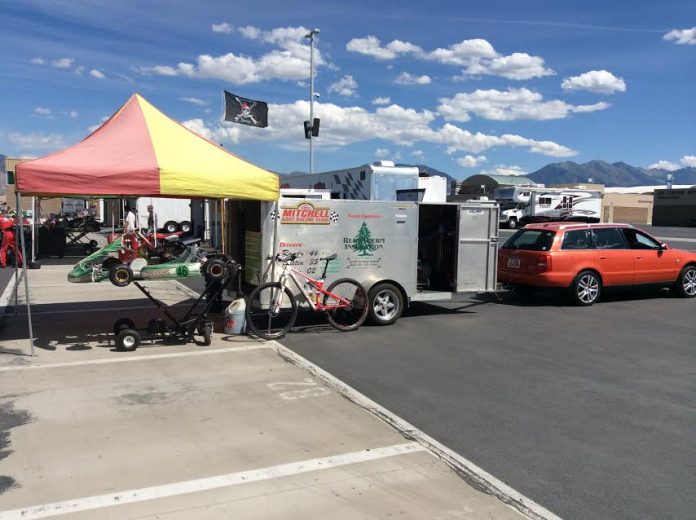 MILLCREEK, Utah, Dec. 21, 2016 (Gephardt Daily) — The Unified Police Department is asking for the public's help in finding both a stolen trailer and the stolen truck that was used to take the trailer.
The trailer contains a go kart: a two stroke, green and white shifter car marked with the number 46, according to a UPD news release. The trailer was taken on Dec. 12, towed away by a truck that was later confirmed as stolen in a different incident.
The suspect was driving a 2004 GMC Sierra with an unusual black roll bar in the back, the news release states. That GMC truck shown in the gallery below was the one stolen.
The shifter car in the trailer is valued at $12,000, but has a deeper sentimental value to the robbery victim. Police say the victim had the trailer constructed 25 years ago, and has towed it to most of his races, as well as the races his sons have been involved in.
Some of the graphics on the trailer are specific to the victim's son who passed away in the 1990s.
UPD detectives are asking anyone with information as to the whereabouts of the truck and/or trailer to call the Unified Police Department at 385-468- 9631.