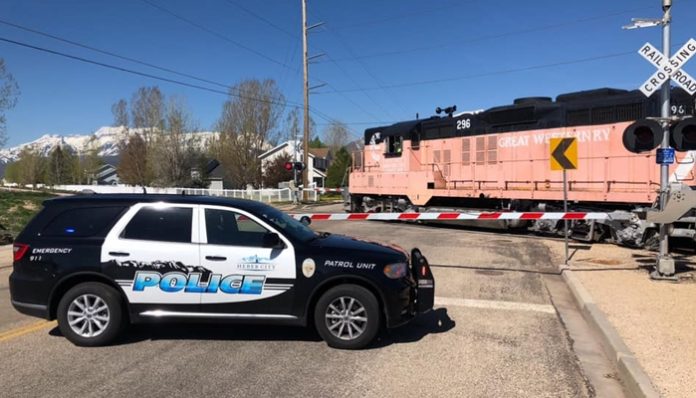 HEBER CITY, Utah, May 12, 2019 (Gephardt Daily) — Heber City Police responded to an "emergency situation" Saturday after a train derailed.
A Facebook post from Heber City Police Department Saturday morning said: "Emergency situation please avoid …. Please avoid 650 S. 800 West. The Heber Valley Railroad train has derailed.
"Thanks for your help and cooperation!"
Heber City police officials subsequently said the train derailed in a place where the tracks switch, and the derailment was likely caused by a failed switching mechanism. An investigation into the incident is underway, officials said.
No one was injured as a result of the derailment, and trains are running as normal Sunday morning.