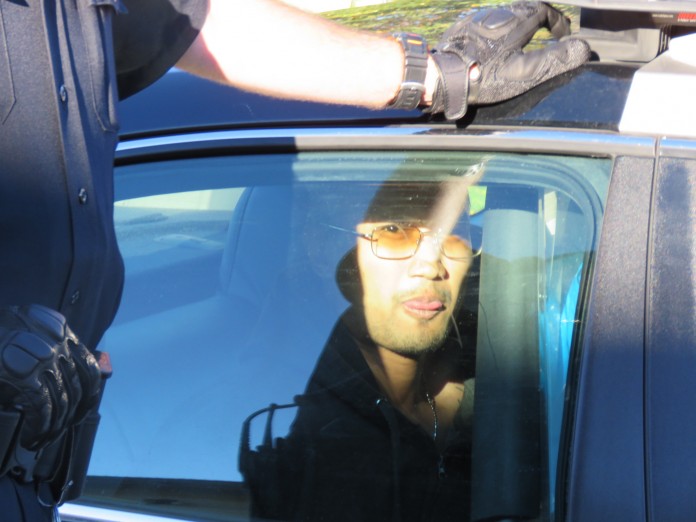 SALT LAKE CITY, UTAH – October 1, 2015 (Gephardt Daily) – Alexander Hung Tran, 32, was charged with three counts of aggravated murder Thursday in the deaths of Heike Poike, 50, her 2-month-old granddaughter, Lyrik Poike, and Dakota Smith, 28.
The victims' bodies were discovered in the living room of a home at 639 North Sir Phillip Drive on September 18 during a welfare check by Salt Lake City Police. Officers were called to the home after Heike Poike failed to pick her grandson up from school.
In charging documents, police say they encountered Tran in the basement of the home.  Tran had a gun but told police he'd put it down and then asked officers, "If I think this is my mom's fault and that she should be here instead, is there anything I can do?" Tran went on to tell police, "She (his mother) made me do it. I'm not saying that I didn't do it."
Officers later spoke with Tran's mother, Ms. K. Santos, who told them she purchased the home on North Sir Phillip Drive for Tran. He was living in the basement. On September 14, Santos said her son called to tell her there was a man, woman, and two children staying upstairs and they would not leave. Santos "instructed" Tran to tell the people to leave and told him she'd start the eviction process.
Four days later, on September 18, Tran called to tell his mother the people were gone.
Tran laid a .22 caliber hand gun on the basement floor before police took him into custody. Detectives also found .22 caliber casings throughout the upstairs living room.
The medical examiner determined all three victims died from multiple gunshot wounds.
Salt Lake District Attorney Sim Gill says the charges against Tran are eligible for the death penalty but no decision on whether to seek it has been made.
indictment-Tran