WASHINGTON COUNTY, Utah, Dec. 8, 2017 (Gephardt Daily) — Utah Highway Patrol troopers pulled an unconscious woman from a burning car on Tuesday after the driver of the stolen vehicle led officers on a brief high-speed chase in Washington County.
According to a Utah Highway Patrol report, the male driver sped past a UHP trooper at about 9:33 p.m., reportedly traveling at 104 mph near Interstate 15 milepost 40. The car, a silver 2016 Audi, had California plates.
Trooper Joe Pastor attempted a traffic stop, but the Audi sped to approximately 120 mph. Pastor terminated his pursuit near milepost 48.
At milepost 51, UHP Trooper Mike Murphy " … came across a debris field and saw that the Audi had crashed and rolled," the UHP report says.
"The driver of the Audi was staggering outside the vehicle and there was a female passenger unconscious, seat belted inside the vehicle. The Audi caught fire and Trooper Murphy attempted to extinguish the fire."
Pastor arrived at the crash scene and cut the woman's seat belt.
"He and Trooper (Bambi) Baie pulled the female out of the vehicle before it became fully engulfed in flames. The male and female were transported to the Cedar Hospital in fair condition."
"The Audi had been reported stolen out of the Los Angeles Police Department. The driver and female passenger will face numerous charges to include felony evading and possession of a stolen vehicle."
The driver, identified as Richard S. Davis, 23, was booked into the Washington County Jail after his release from the hospital. He is charged with possessing or receiving a stolen vehicle, evading arrest — causing serious bodily harm or death, and DUI with personal injury.
The passenger, 26-year-old Heather L. Haas, remains hospitalized in Cedar City, the UHP statement says.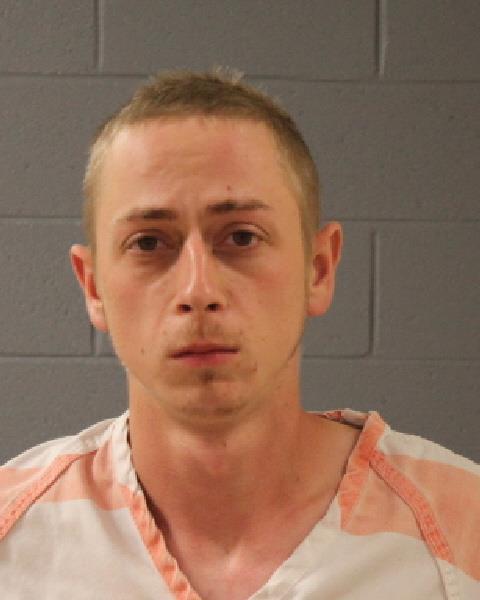 Richard S. Davis. Photo: Washington County