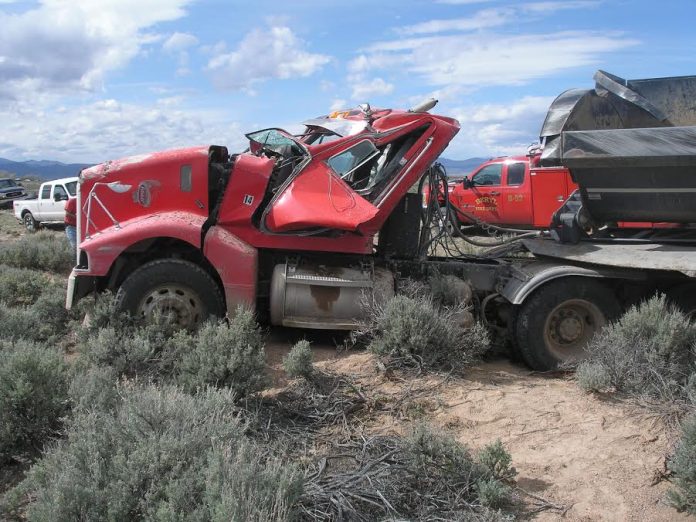 IRON COUNTY, Utah, April 27, 2017 (Gephardt Daily) — A 73-year-old man was killed Wednesday afternoon when the truck he was driving left the road and rolled.
The driver was identified as Morris W. Carter, from Beryl, according to a news release from the Utah Highway Patrol.
Carter was driving a 2002 Peterbilt tractor truck towing a trailer loaded with dirt westbound on State Route 56 near mile marker 20 Wednesday at approximately 2:50 p.m., according to the news release.
For an unknown reason Carter allowed the truck to drift off of the right side of the roadway. He then corrected the truck back onto the road and went off the left side of the roadway. The driver overcorrected back towards the road, but the weight of the load and truck shifted, causing it to tip over and roll onto its side.
The cab of the truck sustained significant damage in the rollover. Carter was not wearing his seat belt. He suffered significant trauma and died at the scene.