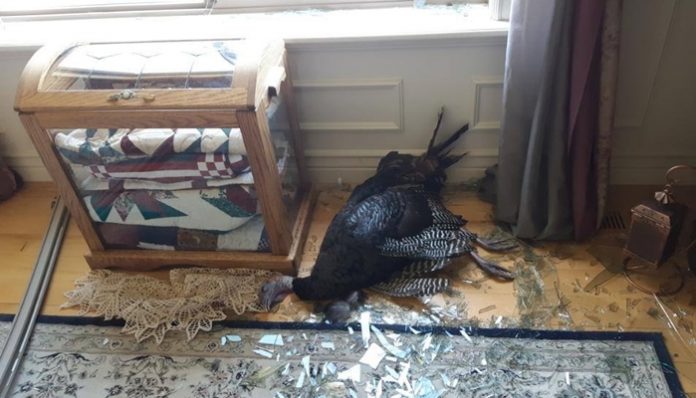 LONE PEAK, Utah, July 21, 2019 (Gephardt Daily) — A turkey was injured after "breaking in" to a Lone Peak home Saturday.
"Today Officers Farnsworth and Susov were dispatched on a 'burglary in progress' call," said a Facebook post from Lone Peak Police Department. "A citizen advised their neighbors were away from home and the citizen heard a window break next door. Officers arrived a short time later and found a window broken out."
Officers were able to find an open door and began to clear the house.
"They were able to locate the suspect who sustained major injuries breaking through the window," the post said.
Luckily for the homeowners, the "suspect" turned out to be a turkey. There's no word on the turkey's current condition.