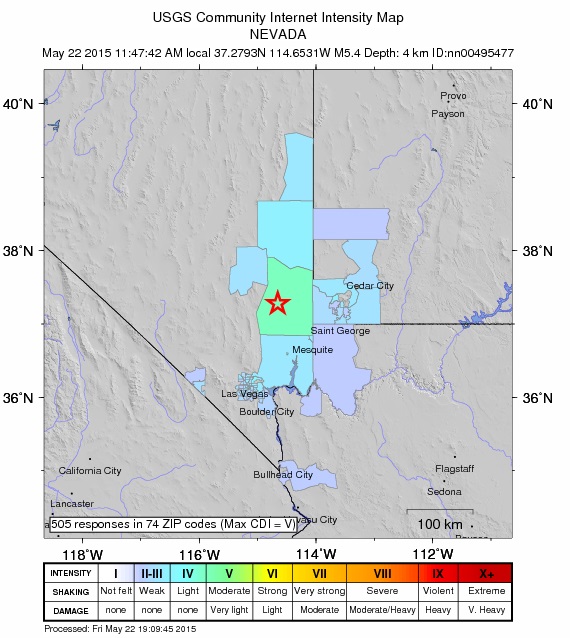 Two Back to Back Earthquakes Felt in Utah and Nevada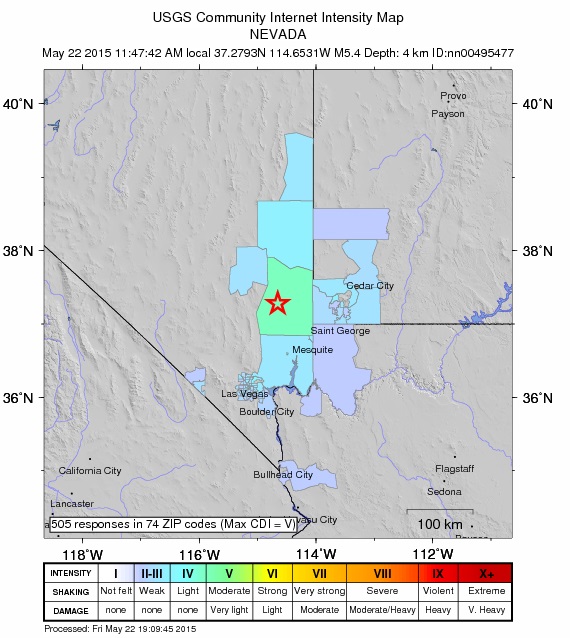 CALIENTE, NEVADA – May 22, 2015 (Gephardt Daily) – A 5.4 magnitude earthquake and a subsequent 3.8 magnitude quake was felt in parts of Southern Nevada and Southwest Utah Friday afternoon.
According to a the U.S. Geological Survey, one quake hit about 24 miles Southwest of Caliente, Nevada, at about 12:47 p.m., and was felt several hundred miles away. These second earthquake was reported shortly after.
Caliente, located in southeastern Nevada, is the only incorporated community in Lincoln County and has a population of just over 1,100.
As of now, there have not been any reports of damage or injuries.
More updates as they become available.