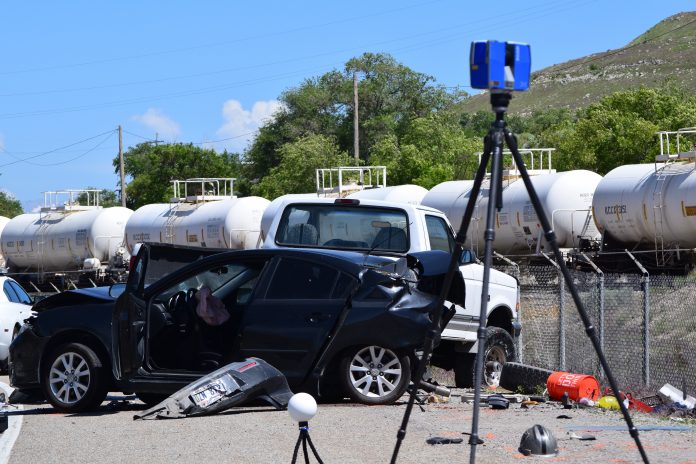 SALT LAKE COUNTY, June 1, 2016 (Gephardt Daily) — Two brothers were killed by an oncoming car Wednesday afternoon while fixing a disabled vehicle next to State Route 201.
Utah Highway Patrol Sgt. Todd Royce said the accident happened just after 1 p.m. at 10200 West SR-201 when two men, identified as Abel Arellano, 49, and his brother Armando Arellano-Fregoso, 52, were working on a white pickup truck with a flat tire.
"A truck and a passenger car were pulled over on the side of the road working on the truck when a passenger car came at highway speed and ran into the car and the truck," Royce said. "Both the men were standing outside of the vehicles when they were hit. Both men were pronounced deceased at the scene."
There is a curve in the road where the vehicles were pulled over, and troopers are looking at driver fatigue, distraction or obstructed view as possible factors in the accident.
The driver was transported to the hospital with minor injuries.
SR-201 was closed for several hours as investigators cleared the scene. Motorists were diverted to I-80 at the turn-off to SR-202.
Royce asked drivers to take safety measures when cars break down.
"Just because you are on the side of the road doesn't necessarily mean it is not dangerous," Royce said. "Look around you, try to find a safer spot — like an off-ramp where people are driving slower — but definitely not on a curve."
Royce knows that's not always possible, especially when cars won't go any further or are stuck.
"If you cannot avoid that, please make sure you pull as far over as you can," Royce said. "Please give us a call. We can come out and give you some protection, and do some traffic control for you."