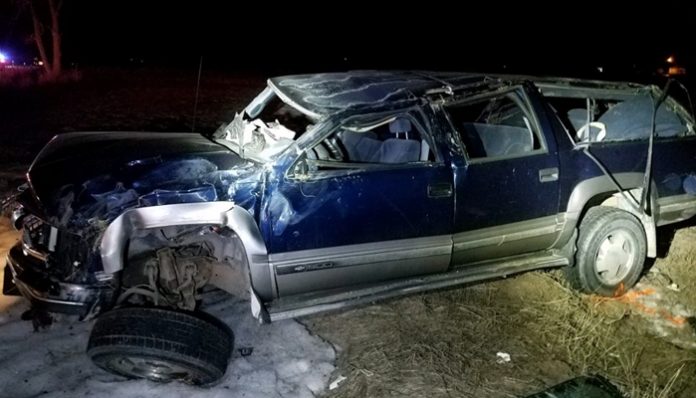 SANPETE COUNTY, Utah, Feb. 25, 2020 (Gephardt Daily) — Two people were ejected from their vehicle when it rolled on U.S. Highway 89, south of Fairview on Monday night.
The Utah Highway Patrol said in a news release the single-vehicle rollover took place at mile marker 281 just before 8:30 p.m.
A 1999 Chevy Suburban was traveling south on US-89, the news release said.
"A deer stepped out onto the road in the lane of travel," the news release said. "The suburban struck the deer, ran off the road to the right and rolled. Both driver and passenger were completely ejected from the vehicle, no seat belts were used."
Both the driver and the passenger are in extremely critical condition. Both were flown from a local area hospital to a hospital on the Wasatch Front.
Gephardt Daily will update this developing story as more information is made available.