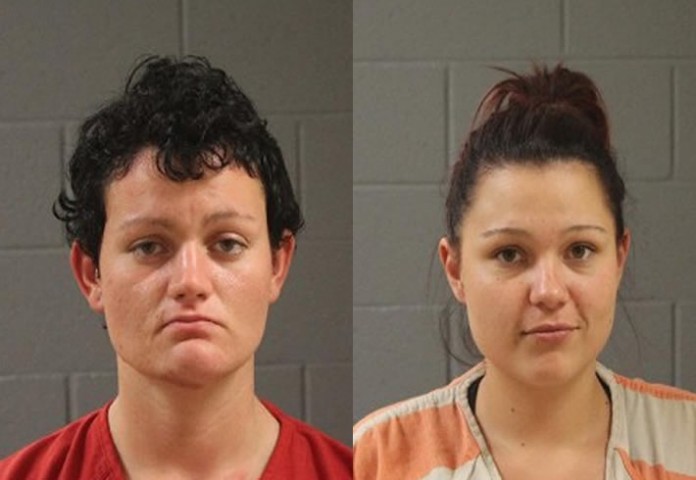 HURRICANE, UTAH – September 14, 2015 (Gephardt Daily) – Two women have been taken into custody after robbing a man in his home with a BB gun on Sunday.
According to Hurricane City Police,  Sarah-Melissa Katheryn Strem allegedly kicked in the front door of a residence at 403 North 2680 West and demanded money and drugs from the homeowner, whom she knew.
Strem had unlawfully entered the residence while in possession of a BB handgun and took the victim's wallet, phone and other electronic equipment. The suspect left the residence during the robbery and was able to call police.
As Strem was leaving the scene with another female, Taylor M. Morrison, the driver of the truck they used in the robbery, they were pulled over and apprehended by police.
Officers located stolen items from the victim in the vehicle, as well as a controlled substance.
Both suspects were arrested and booked into the Washington County Jail on multiple charges.