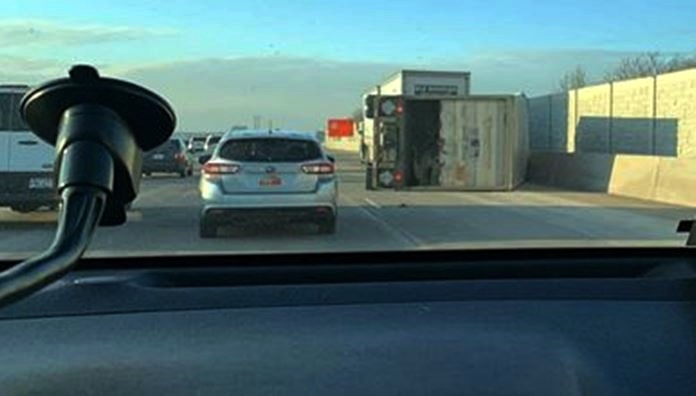 LEHI, Utah, Dec. 3, 2019 — The Utah Department of Transportation is lowering the suggested speed limit for semis and tankers on Interstate 15 in Lehi to 50 mph after a pair of truck rollovers in recent days.
The change is expected to last through January, UDOT spokesman John Gleason told Gephardt Daily.
"It may be an abundance of caution, but we are lowering the advisory speed limit for big trucks traveling through the Technology Corridor," Gleason said.
The current and enforceable speed limit during construction — which will add two traffic lanes and allow bridge construction — is 60 mph.
The advisory that 50 mph is suggested for safety will be communicated to truck drivers by lighted message signs near the highway. The area of the reduced speed advisory is in Lehi between Main Street and 2100 North.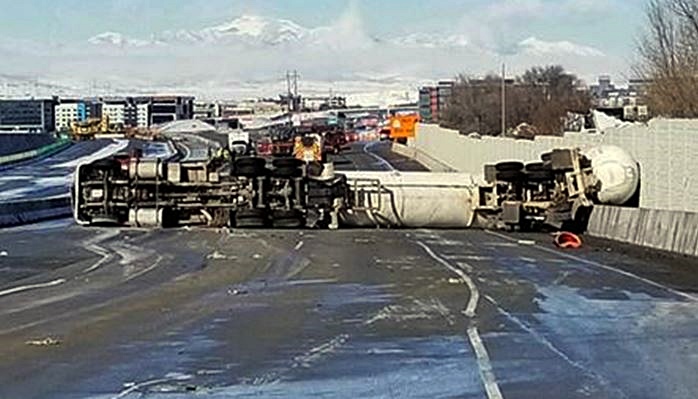 "Every time there is a crash, we look at things we can do to enhance safety," Gleason said. "In this case, where two semis overturned in a matter of days, we feel it best to suggest semis slow down."
The construction is expected to be completed by some time in January, and at that time, the big truck speed limit will go back to 70 mph, Gleason said.