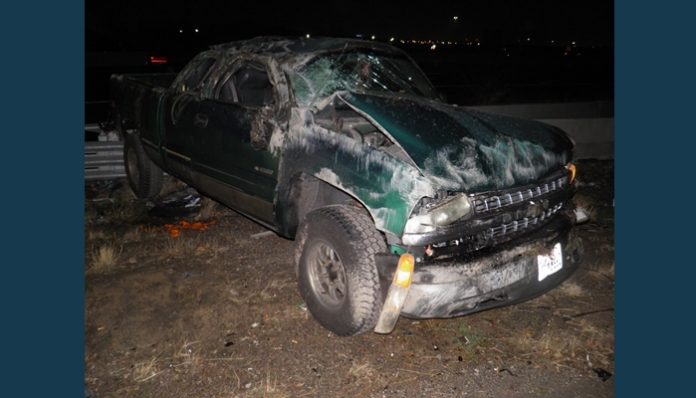 SALT LAKE CITY, Utah, Jan. 10, 2019 (Gephardt Daily) — An alleged DUI driver rolled his pickup truck in Salt Lake City Thursday evening, then fled the scene on foot.
The incident occurred on State Route 201 westbound, near the junction with Interstate 215 northbound, at approximately 6:55 p.m., the Utah Highway Patrol said in a news release.
"It was initially reported to troopers that the driver was ejected during the rollover," the news release said. "However, after further investigation we determined he was not ejected. He still somehow managed to flee following the incident."
Troopers were able to track the man down on Redwood Road and 2100 South.
"Alcohol impairment is being suspected as the primary cause of the crash, and this being the driver's fourth likely arrest for DUI… it's probably his motivation for fleeing the scene too!" the news release said.
Officials did not release the suspect's name.
There were no other vehicles involved in the crash.