SAN JUAN COUNTY, Utah, March 13, 2022 (Gephardt Daily) — A woman was booked into the San Juan County jail after a rollover that injured her, passenger Nyla Pete, and three children.
The children, ages 3, 4 and 9, were not buckled into car seats. All five people were transported to San Juan Hospital.
The accident was reported at 2:20 p.m., at milepost 81 of State Route 191.
"Once I arrived on scene all five occupants were currently being treated by EMS," says a Manning's probable cause statement, filed by an officer of Utah Highway Patrol — Monticello.
"While they were being evaluated, I talked to witnesses on scene that stated that they had been following this vehicle since Moab. In Moab the vehicle stopped in the middle of the intersection and then continued south. Witnesses stated that while following it would speed up then slow down and failed to maintain its lane multiple times. They stated that the vehicle continued south then crashed at milepost 81.
"Another witness on scene stated that when they got there they witnessed the driver, later identified as Victoria Manning throw a bottle down near some trees,
later the bottle was identified as Vodka. Witnesses also stated that when they got there the kids had not been buckled into their car seats and were just sitting on them."
The officer said after talking to witnesses, he got into one of the ambulances to talk to the suspect.
"While talking to Manning inside the ambulance a strong odor of alcohol was
emitting in the vehicle," the statement says. "I attempted to do HGN while Manning was sitting there but she was not able to focus on my finger. Also during HGN I observed that Manning had glassy eyes. I administered a preliminary breath test
that indicated positive for the presence of alcohol."
The five were transported to the hospital, and the trooper waited for a tow truck and noticed a pill bottle on the ground near the vehicle was located. A crystal substance in the bottle field tested positive for methamphetamine, the statement says. Also found outside the vehicle, the officer found a container with marijuana and a marijuana pipe, the statement says.
While driving to the hospital, the officer ran a records check on Manning, and learned she had an active statewide warrant and two prior DUI's in the past 10 years, the statement says.
"I believe to be an extreme DUI due to the combination of alcohol and another controlled substance," the officer's statement says.
The children were released to Manning's boyfriend, and Pete and Manning, whose ages were not given, were taken into custody.
Charges
Pete was booked and released with conditions including she return for court dates. She had an outstanding warrant, and faces charges of:
Possession of a controlled substance schedule I/II/analog, a class A misdemeanor
Use or possession of drug paraphernalia, a class B misdemeanor
Manning, who is being held without bail at the Juab County Jail, faces charges of:
Driving under the influence alcohol/drugs, third subsequent offence, a third-degree felony
Four counts of driving under the influence of alcohol and/or drugs, a class A misdemeanor
Three counts of reckless endangerment, a class A misdemeanor
Possession of a controlled substances schedule I/II/analog, a class A misdemeanor
Obstruction of justice, alters/destroys/conceals/removes item, a class A misdemeanor
Reckless driving, a class B misdemeanor
Possession of controlled substances, marijuana/spice, a class B misdemeanor
Use or possession of drug paraphernalia, a class B misdemeanor
Failure to operate within a single lane, an infraction
Failure to provide child restraints for child younger than 8 years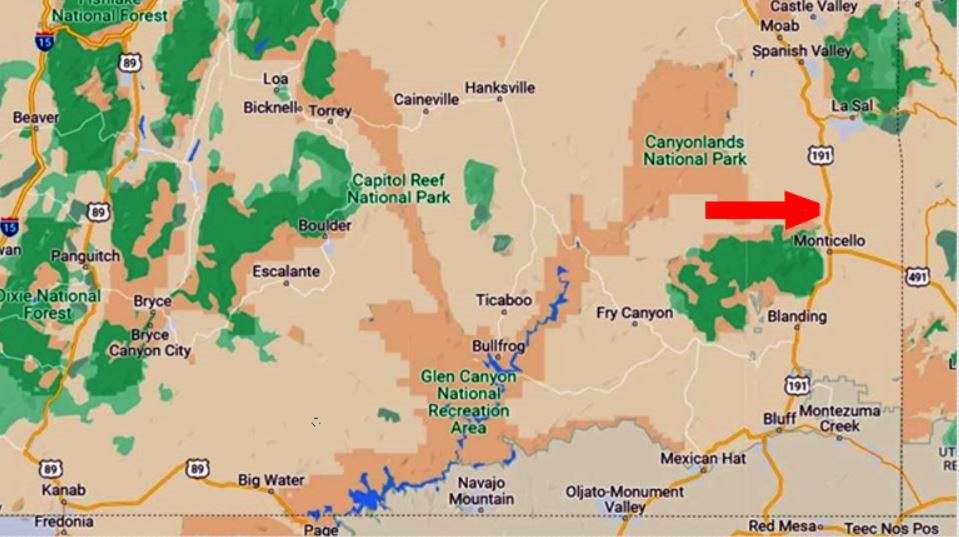 Image: Google Maps