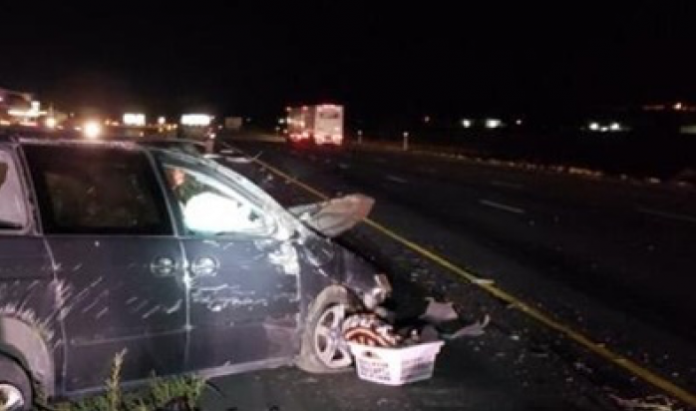 WEBER COUNTY, Utah, Sept. 23, 2019 (Gephardt Daily) — Utah Highway Patrol is at the scene of a fatal accident Monday night on Interstate 15.
The single-vehicle crash occurred on the northbound side at mile marker 349, in Farr West.
"A solo male driver was the vehicle's only occupant and succumbed to his injuries following the crash," UHP tweeted.
Lt. Justin Cheney, Utah Highway Patrol, told Gephardt Daily the vehicle went off the road to the left near 2700 North and rolled, ejecting the driver, who was in his mid-20s.
The vehicle then rolled back into the travel lane and was struck by a semi. The semi driver was uninjured, Cheney said.
It is not yet known why the vehicle went off the road. The incident was still under investigation early Tuesday morning.
Gephardt Daily will update this developing story as more information is made available.