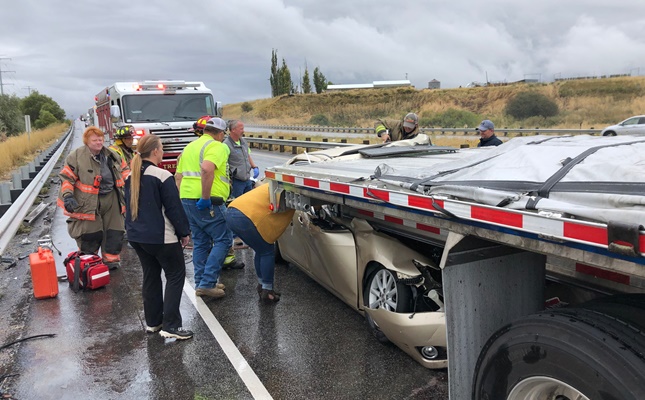 TREMONTON, Utah, Sept. 21, 2019 (Gephardt Daily) — Officials have released the name of the driver who died when his vehicle rear-ended a semitrailer Friday on Interstate 15.
Utah Highway Patrol has identified the deceased as John Hallum, 75, of Caldwell, Idaho.
The crash happened at about 12:10 p.m. Friday near milepost 374, UHP Cpl. Chris Bishop told Gephardt Daily.
"There was construction in the area, and the weather was a factor, too," Bishop said. He added that traffic was heavy because of an earlier crash.
Bishop said the car struck the back of the semitrailer, fatally injuring the male driver.
A female passenger was critically injured and was taken to the hospital by medical helicopter. Her name has not been released and no information was available Saturday regarding her condition.