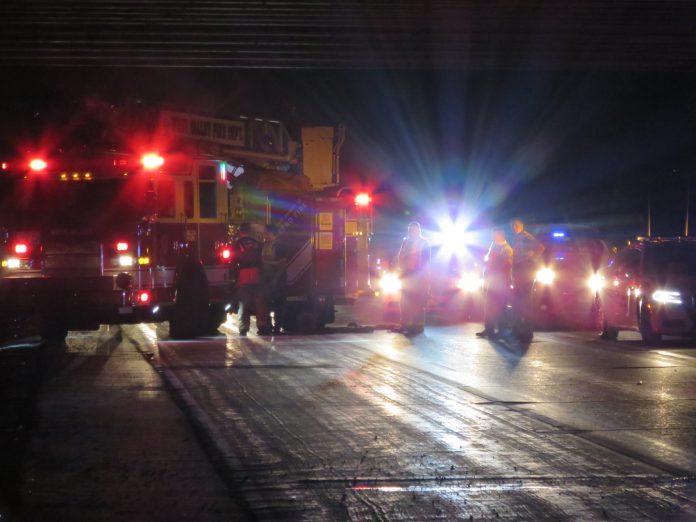 WEST VALLEY CITY, Utah, July 24, 2016 (Gephardt Daily) — Police are investigating after a man's body was found in the outside lane of traffic on I-215 in West Valley City Saturday night.
Utah Highway Patrol Sgt. Nick Bricker said authorities got a call there was a male laying in traffic at 4100 S. I-215 West at approximately 10:45 p.m.
He was then found by officials to be deceased.
"We don't have a lot of information, there were two vehicles that stopped, but they did not witness the event, they just pulled over when they saw the male laying in traffic," said Bricker. "We don't have any other suspect vehicles or any other vehicles that were involved.
"The indications from the deceased body do point to him being hit by multiple vehicles, we would like anyone that saw or heard anything or was involved in this to please give us a call so we can find out what actually happened.
"It does appear that he may have jumped from the overpass, but again, that is inconclusive. We're still trying to follow up on the little information we have before we can officially say that's what officially happened."
Police did not find any identity on the man.
Anyone with information is asked to call UHP at 801-887-3800.
Gephardt Daily will have more on this developing story as information becomes available.