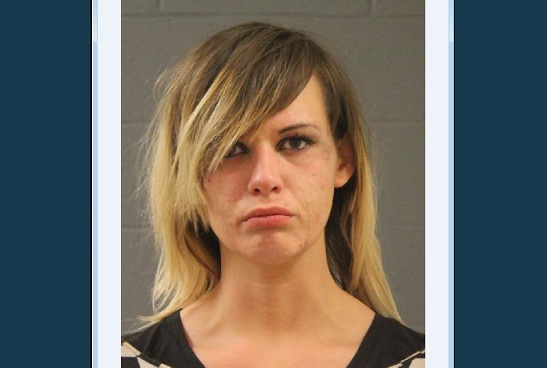 ST. GEORGE, April 5, 2016 (Gephardt Daily) — Investigators for the Utah Highway Patrol say a trooper was punched in the face by a woman who tried to run Sunday after being pulled over for an expired registration.
Utah Highway Patrol Sgt. Jake Hicks said the incident happened at 3:30 p.m. when a UHP trooper stopped a white Lincoln Navigator near 1465 N. Dixie Drive in St. George for an expired registration.
The driver, 23-year-old Amber Patten of St. George, had a cash-only warrant out of Murray Justice Court. While talking to Patton outside the vehicle, the trooper advised her of the warrant and that he needed to take her into custody when she took off running.
Patten refused to stop, and the trooper engaged in a foot pursuit for about a block before he was able to catch up with her. While the trooper attempted to arrest her again, Patten struggled with the trooper, then struck him in the nose.
Patten was taken into custody and transported to Dixie Regional Medical Center for a medical clearance before being booked into the Washington County Jail on charges of expired registration, failure to stop at the command of a peace officer, resisting arrest, assault on a peace officer and outstanding warrants.
The trooper did not require any medical attention.