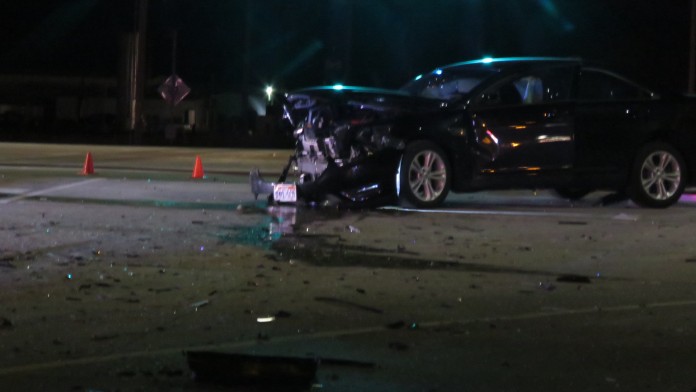 MAGNA, Utah, March 24, 2016 (Gephardt Daily) — A female Unified Police officer in an unmarked vehicle was seriously injured Thursday night in an accident on State Route 201 in Magna.
Utah Highway Patrol Sgt. Mary Kaye Lucas said the accident happened just after 9 p.m. at the intersection of 7200 West and 2100 South when an eastbound vehicle broadsided a car traveling through the intersection to head south.
Both drivers, including the officer, were transported to area hospitals in serious condition. Lucas said the injuries were not life threatening, but needed medical attention.
"There were no independent witnesses to the accident and both drivers said they had a green light, so it will be hard to make that determination," Lucas said.
"We soon found out one of the drivers is a Unified Police officer in an unmarked vehicle."
S.R. 201 eastbound is closed until the accident is cleared.