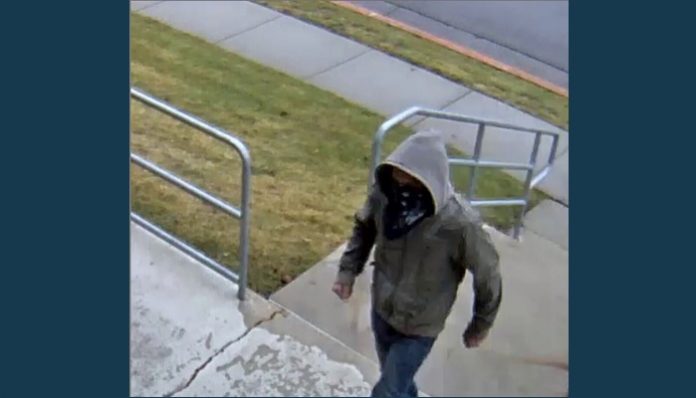 MIDVALE, Utah, Jan. 11, 2017 (Gephardt Daily) — Unified Police Department is asking for the public's help in locating a suspect who robbed a Zions Bank in Midvale Wednesday morning.
Midvale Elementary was placed on a brief lockdown after the robbery at the bank at 159 W. Center St. just before noon, but that has now been lifted.
The suspect did produce a weapon during the robbery, but police are not saying what kind.
Police said the suspect is a Spanish-speaking male, 5 feet 5 inches tall, with a thin build, wearing a dark hoodie, blue jeans, black shoes and a black bandana on his face.
Officers said he ran from the scene in an unknown direction with an undisclosed amount of money.
Anyone who has information on the suspect is asked to call the UPD on 801-743-7000.