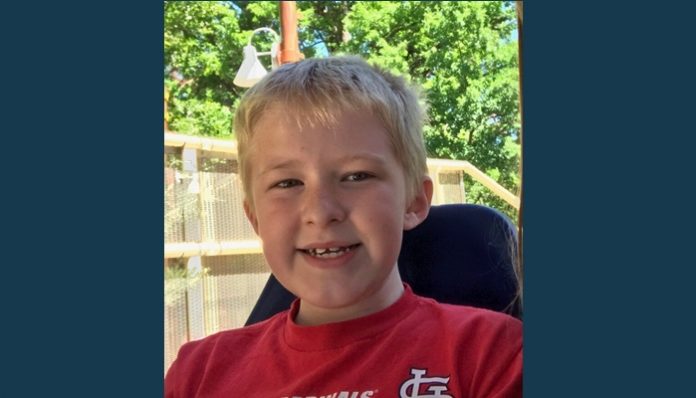 TAYLORSVILLE, Utah, July 12, 2018 (Gephardt Daily) — A missing 11-year-old boy who has autism has been located at a West Valley City 7-Eleven, officials said Thursday afternoon.
Wyatt, who is low functioning, was last seen heading north on 2700 West towards 4700 South on a silver scooter, UPD said in a tweet at 12:30 p.m. Thursday. Just after 1:45 p.m., Wyatt was located at the 7-Eleven at 2471 S. 7200 West in West Valley City.
Salt Lake County Sheriff Rosie Rivera told Gephardt Daily the boy's mom dropped him off at Valley Regional Park at 5100 S. 2700 West at approximately 9:30 a.m. with a baby sitter and left to run an errand.
"As she was leaving the park, her son wanted to go after mom and did, ran after mom on his scooter," Rivera said. "The baby sitter tried to stop him. Mom wasn't aware that he had continued after her as she went on to her appointment. The baby sitter got ahold of mom and said she'd lost sight of him."
The boy's mom then reported the incident to police in West Valley City, and West Valley reported it to Salt Lake County. Utah Highway Patrol sent out a helicopter to search and Rivera said police also checked "many, many addresses" and did a reverse 911 to people in the area.
Wyatt was then located at the 7-Eleven and UPD officers are on their way to him.
Wyatt's family lives in Sandy, but his grandmother does live in Taylorsville, though quite a distance from where he went missing, Rivera said.
Gephardt Daily will have more on this developing story as information is made available.