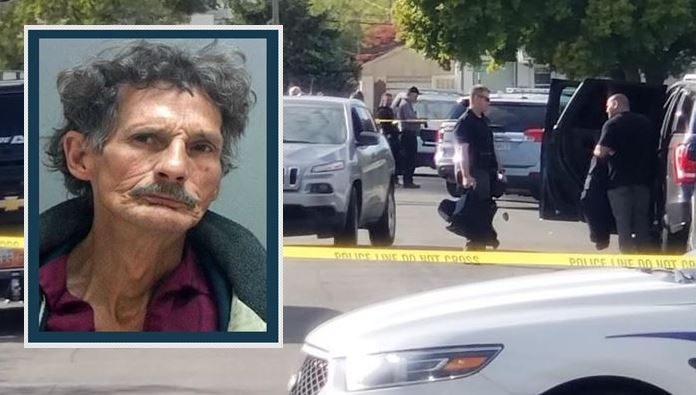 KEARNS, Utah, Oct. 18, 2018 (Gephardt Daily) — Unified Police officials are asking for information from anyone who was in the Kearns neighborhood of the officer-involved shooting on Wednesday.
"We ask that any witnesses to this incident please contact the Salt Lake City Police Department," a notice from the UPD says. In keeping with Officer-involved critical incident protocol, an uninvolved department must head the investigation to ensure impartiality.
The man shot is James Lyle Keuhn, 61, of Kearns. He was rushed to the hospital in critical condition. His condition has not been updated by police.
The incident began Wednesday afternoon with a reported armed robbery at the Fiesta Olé restaurant, at 4098 W. 5415 South. The suspect was armed with a knife.
Unified Police officers responded to the scene, and minutes later, they arrived at a residence near 4270 West 5700 South where the officer-involved shooting took place.
"Officers responded, detectives got involved," Salt Lake County Sheriff Rosie Rivera told reporters at the scene. "It was within 20 minutes that they came to this house. They believed they knew who the suspect was from their short investigation.
"They got here, there was a confrontation. There was a weapon involved. There was an officer-involved shooting."
A Unified Police Department said Thursday it would have few additional comments for the time being:
"Due to this being an active investigation, we won't comment on it beyond saying that officers were called to an aggravated robbery with a knife, an alleged suspect was identified and confronted by police. Shots were fired and a knife was recovered from the scene of the shooting."