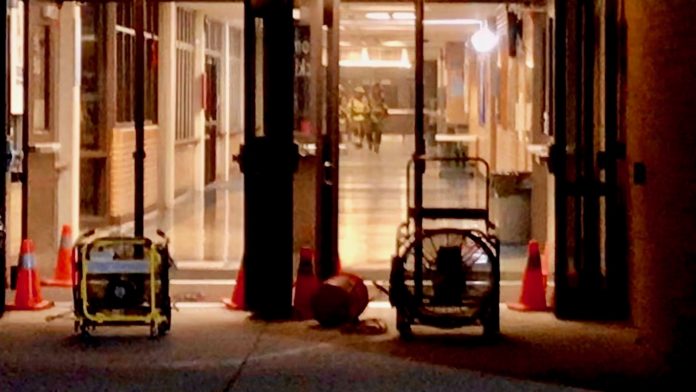 SANDY, Utah, Oct. 24, 2019 (Gephardt Daily) — Investigators are on the scene of an early morning fire which forced cancelation of classes Thursday at Union Middle School in Sandy.
Jeff Haney, spokesman from the Canyon School District, told Gephardt Daily firefighters were called to the scene at 615 E. 8000 South about 5 a.m. by way of the school's fire alarm system.
When firefighters arrived they found a small electrical fire which had filled the school with smoke.
While there was minimal damage to the building the decision was made to cancel school for the day to give firefighters a chance to clear the building of smoke and carbon monoxide.
Parents of the 650 students attending Union were notified by robo-calls, text messages  and e-mails that classes were canceled for the day.
Haney said the school administrators will be at the school to help those who did not receive the notification that Thursday's classes were canceled.
Classes are expected to resume Friday.