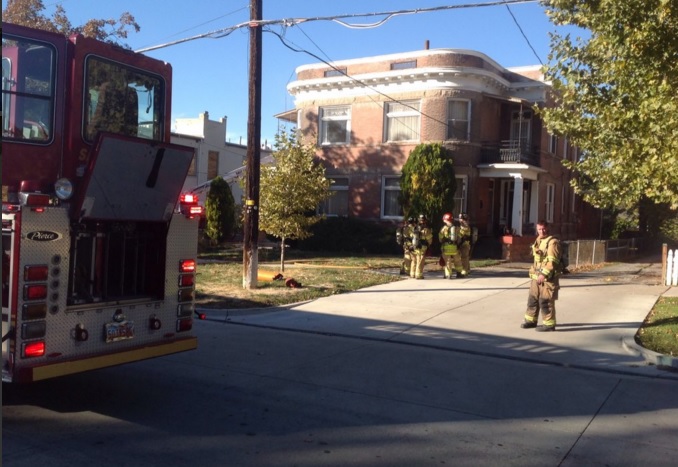 SALT LAKE CITY, UTAH – November 9, 2015 (Gephardt Daily) – A structure recently undergoing renovations caught fire Sunday afternoon in Salt Lake City.
According to Jasen Asay, a Salt Lake City Fire Department spokesperson, crews responded to a two-alarm structure fire just after 2:30 p.m. at a duplex located at 230 West 300 North.
When crews arrived, heavy smoke was seen coming from a first-floor window. Firefighters forced entry into the structure and located the fire in a crawlspace in the basement. The fire appeared to have spread up from the first floor of the home.
Officials said the inside of the structure is under renovation and there were no obvious signs of occupancy. No injuries were reported.
The cause of the fire is under investigation.