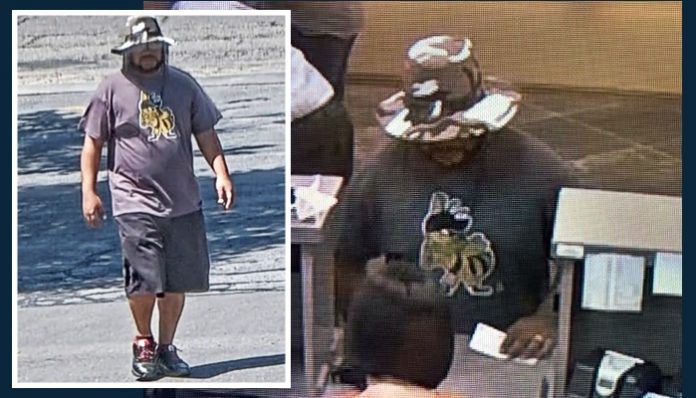 MILLCREEK, Utah, July 2, 2019 (Gephardt Daily) — Unified Police officials are asking for the public's help in identifying a suspect in the robbery of a credit union in Millcreek.
The Mountain America Credit Union, at 1298 E. Murray Holladay Road, was robbed on Monday. An undisclosed amount of money was taken before the suspect fled on foot, a UPD statement says.
The suspect is described as a Hispanic man in his mid 40s, 5 feet 8 to 5 feet 9 inches tall, heavyset and balding. He was wearing a gray Salt Lake Bees shirt, gray shorts and a camouflage hat.
To reach the Salt Lake City Police Department, call 801-743-7000.