MILLCREEK, Utah, March 27, 2023 (Gephardt Daily) — A victim was classified as being in extremely serious condition Friday night and the driver who allegedly hit him was arrested and jailed.
The collision happened near at 4242 S. State.
"A 31-year-old male was hit while exiting his vehicle," says a statement from Unified Police Sgt. Melody Cutler. "He was transported in extremely serious condition."
Cutler said she is waiting for a condition update on the victim.
Starlette Hope McMullin, 21, was arrested at the scene at about 1:30 a.m. Sunday, charging documents say.
She faces charges of:
Impaired driving, DUI court, a third-degree felony
Criminal mischief, a class B misdemeanor
Improper lane change in occupied lane, an infraction
McMullin's affidavit says she crossed "the right fog line with nearly half of her vehicle's width. The driver continued this travel and collided with a pedestrian who had just got out of his vehicle at 4242 S. State St.
"The victim was thrown under another vehicle and sustained serious injuries causing his heart to stop at one point during emergency surgery."
McMullin was placed in a police vehicle at the scene, "where they proceeded to pick a hole in the seat of the police vehicle pulling foam and seat liner apart," says the statement, filed by a UPD officer.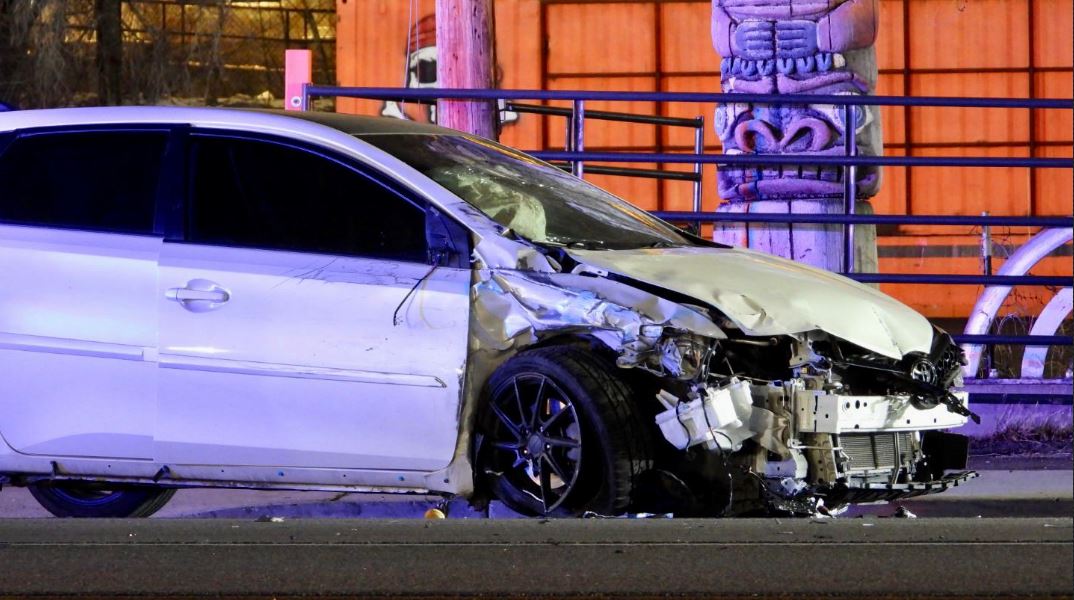 "The subject did very poorly on SFST (Standardized Field Sobriety Testing) and smelled strongly of alcohol. The subject made excited utterance of smoking marijuana to manage seizures and having 'DAB' in her vehicle."
McMullin summited to a blood draw, and results are pending, her probable cause statement says. She was ordered held without bail at the Salt Lake County Jail, where she remains as of Monday morning.