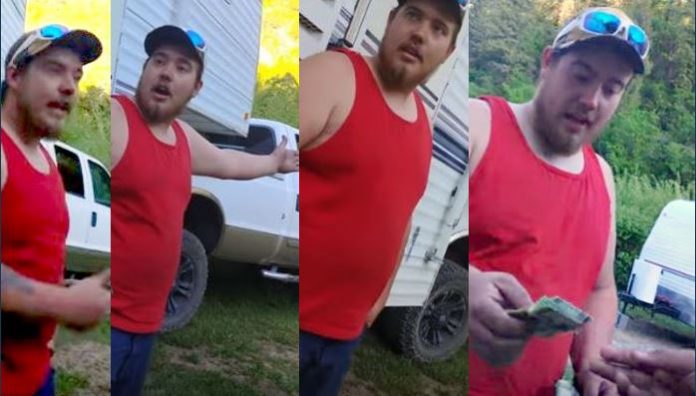 OGDEN, Utah, June 20, 2018 (Gephardt Daily) — Five people are set to be charged after a video emerged of a Hispanic family being harassed and threatened at a camping area in Cache County over Memorial Day weekend.
The incident happened when Jose Caballero said he and his family were unable to move their trailer from a camping spot at Blacksmith Fork Canyon due to mechanical problems with their truck.
Wyatt Pack, a now former Weber County employee, ordered the family to vacate the space he said he had reserved. He boasted on the video he was a diesel mechanic for Weber County, and he used graphic language and angry tones to insult the intelligence of Caballero.
The video has been viewed more than 255,000 times on its original YouTube page, and more times on news sites, with hundreds of comments left that leap to the Caballero family's defense.
The Cache County Sheriff's Office said in a news release Wednesday it has identified four more individuals who were involved in the incident, and they, along with Pack, would be facing charges.
"The Sheriff's Office has concluded the investigation on the threats and harassment that took place involving the Caballero family in the Blacksmith Fork canyon area on Memorial Day weekend.
"We have identified five adults who have been referred to the Cache County Attorney's office for criminal charges."
The video can be viewed at the bottom of this page. Be aware that it still contains the graphic language. Pack can be heard cursing 17 times in the first 4:30 minutes of the video while the Caballero family remains even-toned and respectful.
Pack told the family he and the people with him would move the trailer, "But you're going to pay us for it. How much money do you got?"
The family, from Tremonton, came up with $40, which Pack took. On the video, a woman speaking in Spanish used calming tones to talk to two young boys, who were fighting back tears, and later began crying.
Weber County first placed Pack on administrative leave, then announced his termination June 1.
Gephardt Daily will have more on this developing story as information becomes available.